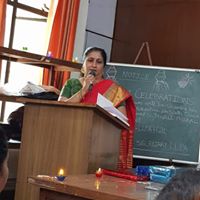 Cite.Co
is a repository of information and resources created by industry seniors and experts sharing their real world insights.
Join Network
Hello,
Kindly help answering below my queries no Industrial Dipute Act:
1) Is domestic Inquiry is mandatory for IT companies, before terminating any employee?
2) What if employee stop comming to office?
3) Can we terminate employee after issuing two show cause notices?
4) What will be the stand if employee stop coming to office OR not ready for domestic inquiry.
Please help.

dear friend,

1) It is not about the companies, whether it is IT or some other organisation, each and every employee under the purview of the rules and regulations should comply with certain facts for the benefits of the organisation and for the benefits of self. They must follow certain laid down rules in employment. An inquiry is mandatory before terminating an employee, because, prima facie, we must prove the employee committed certain things against the integrity of him, created a black mark to the organisation, untrustworthy of the senior, thus we cannot immediately terminate any employee without thoroughly investigating. However, certain activities like untrustworthy activities of selling our product and its flavours, stealing information and selling to the rivals, killing of a colleague, house hold grave damages for mental and physical assaults, abandoning training before taken into the company role, will attract immediate suspension and termination..or till pendency of court verdict, etc., every thing rest with the organisation and control...

2) If an employee stop coming into office..say absconding..send a notice first to report to duty, to report within a 15 days time, again send another letter giving one week time, later send legal notice for absconding without information... latter conduct an enquiry ex-post facto in absence of the individual terminate him and put it in the company notice, inform the authorities with legal consequences stopping pay and allowances, pf authorities etc.,...better putting him under suspension will not yield result as the employee already absconded... Never, worry if he fail to receive your legal notice at the address declared by the employee, put it in local newspaper and take action... if this too you do not want to do.. stop pay and allowances and wait...

3)please do follow point 2 ..

4) do as in para-2, and you can initiate police complaint etc., if the employee had important charges in the organisation having very important records withheld with him...hope you might have not done and spare such employee..

Best wishes...

Thank you so much Gopinath. Appreciate your help around this. How to deal kind of dispute, where employee has filed her termination action with Labour Office, which is been referred to Labour Courte by ACL? One of my friend is working in small IT firm and he is facing this scenario. I wanted to help him with Good Lawyer, who can handle this dispute under ID Act 10(1)(c)?
Dear Mr. Hiren Jani,
I have perused your query. Kindly bear in mind that all establishments, whether industrial or non-industrial, they are all covered under the respective enactments. The nature of industry falls within the purview of the concerned Act, as the case may be.
The comments given by Mr. Gopinath are tangent in nature. In the first place, IT industry is not exempted for any reasons. Secondly, Domestic Enquiries are mandatory to protect the interest of the Company from the clutches of the law. If the employee is permanent and ceases to attend his office, the Company is at liberty to issue a show cause notice for voluntary abandonment of service. If there is no response from the employee, the Enquiry needs to be conducted and accordingly, an ex-parte order (for termination of service) be passed in that regard, by the competent authority.
I hope, your queries are answered.
In case you need further guidance for claiming terminal dues etc. kindly feel free to call me / e-mail me.
Thanking you, with regards,

Praful M Lale
Labour Law Consultant, Mumbai
(M) 9820445140

Dear Mr. Hiren,

The Industrial Employment Standing orders govern the service conditions of the employees unless you have your own certified standing orders. It applies to all industrial establishments employing 50 or more workmen in preceding 12 months.The Act is applicable to all shops and commercial establishments in maharashtra mutatis mutandis (as it is ) by virtue of section 38B. Therefore the misconducts stated in the standing orders if indulged in by the employees, are exposed to disciplinary action depending upon the gravity of the act committed. Termination is of 2 types, one is punitive and the other is surplusage. Punitive termination should necessarily be preceded by an enquiry as per law in that the employee should be given full opportunity to defend himself as per the rules of natural justice and fairplay.
If the employee stops coming to office, you have to issue him a show cause for his absence and call for his explanation. If he renders his explanation and resumes duty, you can take a call. If he fails to resume duty after issue of show cause notice, you can issue him a chargesheet, but ensure that the communication is received by him. Thereafter initiate, an enquiry in to his absence by following the procedure laid down in the standing orders. If he fails to participate in the enquiry, you can proceed exparte against him. After completion of the enquiry and sending a copy of the findings to the employee, asking him to give his comments thereon, you can issue letter of termination. But the termination should be well drafted and reasoned one.

This discussion thread is closed. If you want to continue this discussion or have a follow up question,
please post it on the network
.
Add the url of this thread if you want to cite this discussion.