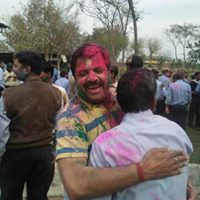 K.SYadav
Management Cum Labour Laws Consultant
PRIME SPONSOR
-
FACTOHR
- Customised Payroll, GPS Enabled Attendance, Travel, Performance Management, HRMS.
Explore Features
Cite.Co
is a repository of information created by your industry peers and experienced seniors sharing their experience and insights.
Join Us and help by adding your inputs. Contributions From Other Members Follow Below...

Pl note the List Of Forms/Registers under Factory Act to by from market & maintain:-
Form 2
Form 3
Form 8
Form 11
Form 13
Form 18
Form 19
Form 21
Form 22
Form 31,Form 34 & Form 37.
If you want to take service under Industrial Laws you can contact us please.


PFA the list with porpose, but I want to advise & suggest that you should do some home work to gain knowledge or take professional advise if you are working with any organization, which will be help ful both parties.



In Karnataka below Register maintained the under the Factories Rules.
1 Licence
2 Adult Register ( Form:11)
3 Register of Muster Rool (Form:22)
4 Register of wage( Form:22)
5 Register of Deducation Loss / Damage( Form:)
6 Register of Fines & Unpaid Accumalation(Form:)
7 Register of Advances ( Form: )
8 Register of Over Time & payment ( Form: 9)
9 Leave with Wage Register (Form:14)
10 Leave Book(Form:15)
11 Time card (Form:)
12 Register of Accident & Dangerous Occurrence ( form: 23)
13 Exemption register(Form:28)
14 Particulars of Room(Form:29)
15 Suspension Register(Form:)
16 Register of Equal Remuneration(Form:)
17 Register of national Holidays &5 Festival Hplidays(Form:)
18 Inspection Register ( Form: 6,28 &29)
19 Accident Register in Form :11 is to be Maintained in the establishment and Report and accidents in Form:12 to be maintained BY contractor/ Employeer
20 Time in & out Register
21 Health Register ( Form:16)
22 First Aid Trained certificate
23 Notice Board- Period of work for adult workers( Form-10)
24 Annual Return ending 15th jan
25 Half yearly return ending 30th June.
26 Accident Annual Return by 1st week February Rule 107(4)
27 Form of Nomination( Form:25)
28 Record of lime washing & Painting (Form:6)
1 Fittness certificate( Form:4/37)
2 Special Fittness certificate( Form:24)
3 prescribed for Report Examination of Hoist/Lift(Form:31)
4 prescribed for Report Examination of craness/ other lifting mechineries(Form:32)
5 Register of Tight Fitting Clothing(Form:)
6 Report of Compensatory Holidays(Form:7) Quatarly
7 Report ofExaminination of pressure vessel / Plant
8 Register of Child Workers( Form:13)
9 Notice Period of work for child Labour(12)
10 Certifing sargeons visit note (Forn:27)
11 Eye examination certificate for the BOPT and Stackers operators
Channiga
Bangalore

First examine which of the Factory Rules are applicable in your case i.e. Central or State & if State then which State and thereafter go through the applicable Factory Rules to prepare the list of registers required to be maintained therein.
[SIZE=1]R.N.Khola

[COLOR=#3366ff][FONT=Verdana]



Welcome to CiteHR.
We have not heard of adust register. Under which of the Act & Rules you are to maintain this register ? Adult register is required to be maintain under the Factories Act, 1948 & if it is so then go through applicable State Factory Rules to have the format.
R.N.KHOLA II LL & IR I
Skylark Associates I Gurgaon I Haryana I




please give me List of Register Requirement in Gujarat.
Thanks & Regards,
Kaushal Parekh
9924982004

PRIME SPONSOR
-
TALENTEDGE
"Interactive Anywhere Learning". Executive courses from top reputed institutes like IIM, XLRI, MICA.
View Courses