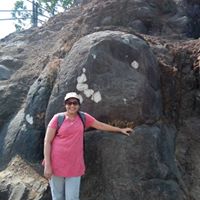 Cite.Co
is a repository of information and resources created by industry seniors and experts sharing their real world insights.
Join Network
HI Seniors,

Its really nice to be connected with all my HR friends and I am currently in mid of job hunt I was with accenture for 2 years in to collections and quit since I got my admission for regular MBA and after completing my MBA in HR was working with leading MNC as a HR coordinator for close to 1.4 years and since it was on contract role I was paid very less and I quit due to medical reason few months back.

Now that I am completely recovered I started my job hunt ,but I get most of the jobs for recruiter but however I am really not interested into recruitment and I am looking for any challenging role in to core HR activities.

I am very confident with my qualification and experience in MNC that I can take up and complete the set task,however I dont get much calls for generalist role in HR.

Can anyone help me understand how do I get into the role I want to ?or Can I take up the role as a recruiter and start learning things,however my area of interest will be into generalist role.

Its almost 2months now and am really confused what to do now.

I am very clear that my role is important,the next is my salary and then the company.

Seniors need your suggestion.
From India, Madras
Greetings, I think currently you should join as HR-Recruiter & then go for a search in your interested role. May be this is your starting point.
From India, Thana
I think currently you should work as HR-Recruiter. Recruitment is the first basic stage in HR. After getting an experience you can move for your interested role.
From India, Mumbai
Hi Kadhia ,
I think u should start your job first than after that u can enhance your knowledge with the job. You can start your job as recruiter in company. Try to avoid consultancy coz, as per your desire profile you have to learn the things with your colleges or seniors in a company.........
Best of luck.......... for your future.
Regards,
Mithlesh sharma
From India, Delhi
Dear Seniors,
Please guide me :
I'm working with Industrial Services Co. my query is : As per Minimum wage act, we are located in Zone I & having Shop act licence too, but our workers are being contracted with company located in Zone III.
As per statutory- How should I calculate Minimum Wages. Please help.
Thanks
Meenakshi
Edit
From India, Thana
sir,
our company is pharmaceutical division.our management have imposed two 18(1) settlement between workmen. one part of workmen are getting salary with DA, others getting without DA. both workmen are doing same work but salary is giving different struture. DA getting workmen are senior person but getting less salary than other workmen with difference of Rs. 3000/. both workmen educational qualification are same .we talked many time with management but they refused to give same salary. how to solve this problem legally. please advise
thank you
From India, Bangalore
Hi,
As every one has suggested, if you choose recruitment you need to be stable in that department at least for an year and then look for a change.. However once you have experience in Recruitment companies will like to hire you preferable for Recruitment. I suggest you to wait till Feb and try for your luck..
Starting from August till to date the market is very low..
Register your account to a website World's Largest Professional Network | LinkedIn, here you can post your resume and mention the details in the covering letter. you get to connect with many people from your stream and Get introduced to 2nd level through a colleagues who have registered to the site. You can also find Jobs in the job section...
All the best..
From India, Bangalore
This discussion thread is closed. If you want to continue this discussion or have a follow up question,
please post it on the network
.
Add the url of this thread if you want to cite this discussion.