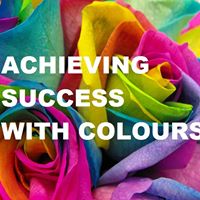 Cite.Co
is a repository of information and resources created by industry seniors and experts sharing their real world insights.
Join Network
Dear Seniors,
One of my tenured employee has major behavioral issues due to which she is quite rude and abrupt in her day to day work causing lot of conflicts with her co-workers. She is facing issues in her personal life and see its affect on her professional life.
As an organization we would like to help her by way of counselling, hence request you all to share/recommend a professional who can counsel her and help her to be at a better place.
Regards,
Lily d
Dear Lily,

There are two things in your post about the behaviour of the employee. One is her rude behaviour and another being "abrupt". What you mean by being "abrupt"? Does this abruptness impact the work of her department? Does she absent from her work? Please note that behaviour and indiscipline are two separate issues and do not place together. A very well-disciplined person might not have good behaviour and in contrast, an undisciplined might have good behaviour.

What is the designation of this employee? When she joined your company? What about her seniors? Did they give feedback to her? Yes, they may not be expert counsellors but "counselling" is one of the important supporting skills of the managers.

Yes, personal lives of many employees are in turmoil. But then professionalism demands not allowing personal life to have fall back on the professional life.

What about you? What is your designation and are you from HR department? If yes, then did anyone from HR try counselling her? If not, then sit with her and discuss about the issues arising out of her behaviour. If she is groomed to be rude by her parents then you cannot change her behaviour yet recommend her developing interpersonal skills, questioning skills, listening skills and skills to manage anger. In your counselling session, even if you make her agree for her shortcomings, this in itself will be achievement.

Partially it is recruitment problem also. Why interviewer did not find this major anomaly in her behaviour? Partially, it could be problem of not educating employees on workplace etiquette. Create an induction manual and reserve 1-2 chapters on business etiquette or workplace etiquette. Maintaining healthy workplace environment is everyone's responsibility and no employee, with whatever designation he/she might have, has right to tamper it.

You may refer the case to the professional counsellor, however, it is important to specify what is that you have done at the company level? Who has read material on counselling skills and tried implementing it?

Anyway, in this forum there are many consultants whose hallmark is their reticence. They could become active on reading your post and will assure magical transformation in her behaviour! Please remember that no magic lasts forever! Therefore, try handling this issue in-house.

Thanks,

Dinesh Divekar

Dear Lily ,
Color psychology can surely help your employee in identifying the root cause , and remedial action for your employees existing behaviour .
I teach color psychology , and use color psychology as an " Empathic listening " tool .
I feel , it is a case of basic needs-physical / psychological needs , being not met , and hence subconscious -mind is playing ways of fulfilling these needs , by creating drama around her .
Color analysis , is a very quick , easy , reliable tool for personal / professional development .
Regards ,
Sheel

Thanks Dinesh for your advice. Few things about this employee to share with you.
1) Person is employed with the organisation from last 17+ years and at the Assistant Manager level after the last appraisal.
2) Management is aware of her behavior and have tried guiding her on various occasions. Since the person is a tenured employee, good levy is given to her by the Reporting manager as well as the Management which is taken for granted, and has led to such behavior.
3) I am working in a capacity of an Assistant Manager - HR, and have tried counselling her as well. However, in vain cause the person thinks everyone is her enemy and not open for help. Hence, thinking of an external person who could help her overcome and make her understand the importance of professionalism.
4) Her rude behavior is affecting work environment, coworkers and our vendors
Unfortunately its not only her but there are other employees who have cultivated such behavior creating lot of negativity at work.

Dear Lily,

Your second post speaks the volume.

When the organisation is at rudimentary stage, getting right people is very difficult. Neither it is possible to hire employees with high salary. Against this backdrop, employers just accept the employees who fit within some salary bracket. Second thing is about rewarding the continuation of the employment. More than performance, their stay is rewarded. Only in extreme cases the employees are removed. However, removal of the employees because of the under-performance happens in extreme case.

In India, not many employers give emphasis on building desired organisation's culture. The obsession with growth and profitability comes at the expense of the culture. However, little do they realise that it is culture that holds the growth back. With right culture, growth happens significantly. Hardly any employer understands the value of the interpersonal environment in the company.

In your company possibly this exactly has happened. But then you are one amongst million other companies. Disregard to the healthy interpersonal environment is bane of the Indian companies.

Coming to the situation at hand. The need of the hour is not her counselling but counselling of the top boss on the importance of the getting rid of this bad apple. Rotten apple spoils the barrel is not just the famous proverb but it is exactly happening in your case. The lady has done lot of damage already. She deserves no further clemency. How she was tolerated for 17 long years is incomprehensible.

Issue show cause notice to her for some reason. Give warning later for correcting her behaviour. Repeat such procedure 2-3 times and on one fine day give her marching orders. While doing all this, do not sign any document on your own. Let it be signed by top boss.

Her removal will send a message to one and all and it will help you in bringing them on track. Route of counselling the employees looks fine but we do not have to waste time in correcting behaviour of some intractable employee. If others are also imitating her behaviour, then would you like to do the counselling for them also? Do we run an enterprise or some reformation centre? Our primary job is to give maximum value to the stakeholders. But then this will happen provided we have right people.

As I told you in the previous post, that there are consultants and they will push for their services. Because they wanted to grind their axe in these situations. If counselling were to solve the workplace issues then they would have shown example to the world by running their enterprise with counselling as the primary factor. However, no such example exists in the market!

Thanks,

Dinesh Divekar

Dear Dinesh, Completely agree on your inputs and thinking on the same lines. Thanks for the guidance. Good day ahead!! Regards, Lily D
This discussion thread is closed. If you want to continue this discussion or have a follow up question,
please post it on the network
.
Add the url of this thread if you want to cite this discussion.