Hi, Can anyone help me with the document (things to remeber/guideline document) for a one day picnic ??? Regards, Siddharth.
From India, Bangalore
PROFESSIONALS AND BUSINESSES PARTICIPATING IN DISCUSSION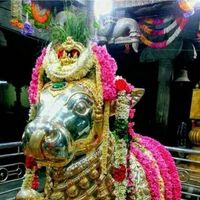 Use factoHR and automate your HR processes
Mobile-first hire to retire HR and Payroll software that automates all HR operations and works as a catalysts for your organisational growth.
Hiten Parekh

28
Hi !
Is it so formal?
There should be no code of conduct atleast for picnic. If you are worried about their conduct away from work, dont take them to picnic. They are all educated and responsible persons right?
Has this question put on more than one forum?
- Hiten
From India, New Delhi
trisha_hr

21
Dear Siddharth
Greetings.
Code of conduct only for official business people. For a one day picnic it is not at all necessary. But abstain from smoke and liquor. That itself a good code of conduct.
Further conduct small games, fun sharing, play, to live up the moment and after this trip everyone has to ask you to organise frequently
Cheers
Trisha
HR Professional
From India, New Delhi
THanks I do know that its sounds weared but we should have some control point .. in other words I can say I need a guidline document/things to remember .. Sid
From India, Bangalore
Siddarth,
Yours is a genuine question.
Lets say, always being formal particularly when you are in hr department will help you go places.
Start the Code of conduct with
Reason for picnic
dress code
Who will bear the regular charges and outstanding and miscellaneous charges.
What will be served (break fast? / lunch? / dinner?)
reporting head (who will organize the picnic, whom to report on the scheduled day)
head count
what to and what not to do?(no absconding in the middle of the picnic with out information :lol: )
shouldnot move more that half KM from the picnic spot.
what are the fun events and their scheduled times,
some personal talents exhibition (with prior permission)
and all such things can be planned and documented to avoid any further confusion.
People can enjoy a picnic if it is organized in a more professional way.
Cheers
From India, Hyderabad
Arooj Javaid

5
It is indeed a good hr practice. you have to plan it in order to attain the true picnic pleasure. There must not be any boss/supervisor relationship. firstly decide with all team the spot e.g. either they want to have a 1 day at some historical place then plan activities according to place like historical events if some one can share, the people life style, food habits, music (u can dedicate songs) and others like
menue planner reward
the best guider
the best tour planner
best activity
best joke
best song
some playing activites (chess, bedminton, football)
best photo at picnic
perodies of colleagues
best about a person
bad habit of any one (should rectify it)
Arooj
From Pakistan, Lahore
Arooj Javaid

5
dear sid u r welcomed any time. hoping for again a professional and genuine issue. this is what the objective of this forum.
From Pakistan, Lahore
archana jog

2
Wow... Kudos to the question from Sid and the answers from Shiv and arooj.... if we HR people are so genuine and motivated towards planning so much,I am sure HR will rise and shine day by day...
From India, Mumbai
Thats true, archana and arooj. Planning planning and planning itself differentiates ordinary HRs from the HR performers. Sid, you are welcome and take care
From India, Hyderabad
grievance how can we deal with problem such as (1) lack of ventilation or air circulation (2) too much of close supervision by line manager (3) time delay in responding to employees queries
From Mauritius
If you are knowledgeable about any fact, resource or experience related to this topic - please add your views.