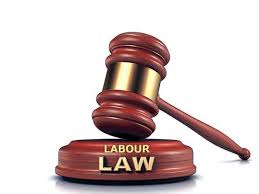 Cite.Co
is a repository of information and resources created by industry seniors and experts sharing their real world insights.
Join Network
I am a ex employee of a so Called company. Which I join before 7 month due to salary issue in previous company. I ready here to join in less salary. Hr informed me that salary get credit in month between 10 to 15. But in last seven month no salary credited on time. Also they have not created pf account as well. I have tried for bank loan but they also informed that company was not listed and they have not paid tax to goverment. Also they are having three month notice period. Due to salary issue I left the company immediate as salary not on time. Also hr informed verbally that they will not provide releaving letter and experience letter after serving notice period. Also I heard that few of ex employee of that company not received fnf yet. I am having home loan as well so I decided and left company. But now the company send me an mail as they will take legal action. Please suggest. Also I accept my one of caligas resign on my personal mail. Will they able to take action.
From India, Thane
This discussion thread is closed. If you want to continue this discussion or have a follow up question,
please post it on the network
.
Add the url of this thread if you want to cite this discussion.