shailendra_deshpande

39
Is termination clause in appointment letter is invalid?
Answer is YES as per order of Hon'ble Supreme Court's in 1986.
Read below link to get further clarity: -
https://www.facebook.com/shailendra....85949377735826
Regards,
Shailendra M. Deshpande
V & S Associates, Pune.
HR Consultant
Contact on: -
From India, Pune
PROFESSIONALS AND BUSINESSES PARTICIPATING IN DISCUSSION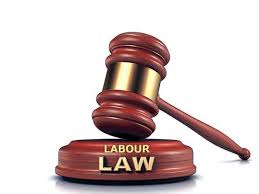 Use factoHR and automate your HR processes
Mobile-first hire to retire HR and Payroll software that automates all HR operations and works as a catalysts for your organisational growth.
Labour Law Index

180
If you read the judgement properly it is not a full blanket ban on such clause. Also the validity has to be tested on grounds of reasonablility and there is no fixed benchmark for that. So it changes case to case. Read the below given links to now what can be held as invalid clause in appointment letter.
From India, Kolkata
shailendra_deshpande

39
Dear Friend (Labour Law Index),

Please refer the judgement once again. My opinion is firmly based on reading the judgement & its analysis and only after discussions with seniors. Hence the wording used by you in your review seems to be quite arrogant to me.

Also refer my interpretation is once again based on facts & what is being held. I have clearly mentioned the remarks of Hon'ble SC in this case only and the learning from management point of view. Any employee who is terminated on some or other grounds, will certainly take benefit of this clause for his/her benefit. I have never mentioned in my interpretation about putting blanket ban on this clause.

Certainly the order/precedents are based on facts & circumstances of the case. But this case is landmark judgement in history of employment contracts.

In your blog, you have mentioned cases from Contract 1, wherein S. 27 is void in restrain of trade, but it is not applicable in case of Niranjan Shankar Vs. Century Mfg. Co. Hence it depends on evidences bought in front of court.

Appreciate your efforts put in your blog.
From India, Pune
If you are knowledgeable about any fact, resource or experience related to this topic - please add your views.