Mahr
Head - Human Resources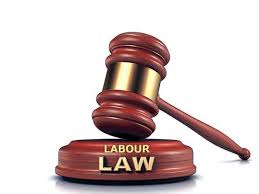 Cite.Co
is a repository of information and resources created by industry seniors and experts sharing their real world insights.
Join Network
I am dissatisfied with my increment and have already given non acceptance to HR through mail, post which I also had a discussion with HR but it was non conclusive. I do not want to accept the incremented salary. Kindly let me know the procedure. Also is there a law or policy that binds employee to accept the amount that is being given in the name of increment?
There is no law or policy for a threshold slab for increment unless you fall under ID act, which as well goes through a union. Assuming you being a part of private organization, you can get this clarified by speaking with the HR department in your organization.
Dear friend,

This is in addition to what Mahesh has written. He has written reply from the legal viewpoint. Let me put forth my views from the perspective of performance, financial well-being of the company, organisational politics etc.

You are not satisfied with the quantum of increment given to you. For this you would lodge your protest by way of refusing the increment. But then what would be the next logical step? What if your employer accepts your refusal and and maintains status quo?

When the employers do not increase the salary by way of annual increment, two interpretations can be made. One is your company may not be doing well. In that case, has the annual raise been withheld for others too? If yes, your refusal has less meaning. Many times, employees are taken into confidence as to why the annual increments are not given or given in low quantum. This openness or timely communication mitigates the dissatisfaction of the employees, a bout of which you are passing through.

The second interpretation is that whether company doing financially well or not but others got the decent salary increment but you got in minuscule percentage. In such scenario, company has sent a signal to you about your position in their eyes.

Annual increments are linked to the performance as well. What was the level of your performance? Did your manager give some negative remarks? Did you commit some grave mistake in the past because of which your existence came under scanner?

Is less salary increment is a way to create ground for your exit? Is it a ploy to frustrate you so that you quit the company on your own? Was your HOD instrumental in ensuring that you get the least raise?

There are so many questions associated with your post. Please clarify.

Thanks,

Dinesh Divekar

There is no law governing increments.
Also there is no law that says employer must give you a satisfactory increment, or even any increment, so long as your salary is above minimum wages.
If you refuse to accept the increment, the HR may still add it to your salary and consider it for salary transfer. You have no choice then, because it will be considered in your income tax returns.
The other move by HR (since its now clear they are not going to increase your increment) is to continuing paying your old salary. You are then more the loser.
If you are not happy with your increment and your employer is not willing to increase it, then the option for you is to leave and find another job (or more correctly, find another job and leave)

Rightly said by all the contributors, periodical Increments always depends upon various factors like discipline, hard working, sincerity, loyalty, work command, and above all financial capability of the organization. It is not a legal right unless there is an written agreement under industrial disputes act. One can raise his protest before the concerned official but ultimately no legal remedies is their. Moreover, by protesting, you will also lose confidence which may be harmful in future.
P K Sharma

Can a employee working for 40 days , deposit contribution for all 40 days OR is there is restriction for depositing only for 30 days , maximum
Dear Dineshz Contribution is on monthly basis. Hence such is not possible.
Dear Sir,

I would like to share my views on \ reg. dissatisfaction towards an increment & it's refusal to accept, as under :

Believe it, Now a days every venture is a co-operative venture & not only industrial establishment \ factory or a company [ just to serve & earn ]. This has been accepted by we all, I understand, in a right spirit so as to minimise cost & extravagant utilisation of money, time & skills & resources, etc. AND maximise attention towards optimum utilisation of all sort of resources, product quality & quality of employee satisfaction as well employee engagement, besides exceeding customer expectations & overall stockholder's business interest, etc. I understand, most of all progressive organisations do believe & practise the same ideology.. & organisation , off course includes their employees..ALL & EACH.. too.

On the other side of the coin, sharing & caring, listening other's views, problem solving, readiness to accept situations & decisions - may be sometime.. one may not ideally be agreeable or a part to it or say individual performance, integrity towards organisation & faith in superior's view-point,etc.. are essentially influencing factors to a level of management function - we all call it wisdom & professional acumen !

Putting sincere efforts to realise differences & cause factors to it, with an open mind & heart and trying to bringing in an amicable end results under umbrella of mutual preventive measures \ change behaviour, etc... is all together an appreciable but essential attitude on both the sides AND it takes time as it rather could not be done overnight.

Secondly, one may represent own - self appraisal with the quantifiable details \ information on achieved as well desired results and individual contribution to that effect, base on the facts to higher authority under a copy to immediate & next superior(s) - with a request to entertain his representation as well consider the same for at least RE-View, positively.

Meanwhile, whatever appreciation has been awarded be honoured as a good & humble employee, I understand.

Thanks with sincere regards,

Devdatta Yagnik

NARMADA BIO-CHEM LIMITED.

M : 97277 00495
Mr. Yagnik

Its good to know you are working in a company that considers its self as a "co-operative venture". Ofcourse, all of what you said is most correct in an ideal situation.

Most people are not in that situation. It would be a good world if every employer was following that practice.

And if you read the original post, the poster is asking - is it legally binding for me to accept the increment.

Again, not all employees understand what they are worth. Many are misguided by the fact that someone else got more, or that they think the company makes so much profit ONLY BECAUSE I AM HERE, while the real thing is that there are a number of factors and the employer may not feel you are the reason and that is why it would be willing to pay only a specific amount to you.

The poster has already protested and he has submitted his reasoning why he should get more. "discussion with HR but it was non conclusive". Meaning obviously HR does not agree with his contention. So what option does he have ?

Your last statement gives the answer to the situation. Be humble and accept what is offered as recognition. or ofcourse, as i have said, you are not happy, vote with your feet - find another job where you are going to get what you want, and leave .....

That is my understanding of the matter...

What I do my company' give me annual increment rs 156 and month Rs 13 and 0.12% total ctc
This discussion thread is closed. If you want to continue this discussion or have a follow up question,
please post it on the network
.
Add the url of this thread if you want to cite this discussion.