santu.sudula

29
Dear all, pls find the attachment of HR Policies santosh kumar hr executive
From India, Hyderabad
PROFESSIONALS AND BUSINESSES PARTICIPATING IN DISCUSSION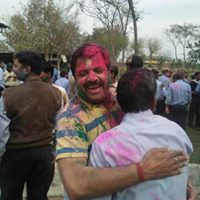 K.SYadav
Management Cum Labour Laws Consultant
Use factoHR and automate your HR processes
Mobile-first hire to retire HR and Payroll software that automates all HR operations and works as a catalysts for your organisational growth.
pitatuiloma

1
Santosh,
Thank you for the information...its wonderful... however I am quite interested in the formulating or if you have a draft copy of a HR Handbook or Manual it would be or great worth and more informative if it was attached
New innovative ideas need to be amended or edited in the HR Manual hence the need to compare and contrast the existing one.
In short do have a HR Manual or Handbook which I or we could view...?
Pita Tuiloma
From Fiji, Suva
janet murunga

3
Thank You a lot!
very useful information, exactly what i was looking for to help me set up hr department in my organization. just one question, do you plan annually for the activities? do you have something like annual plan for hr activities for the whole year which helps you to reflect in the next year? kindly provide me with the sample of such activities and deliverables.
regards
Janet
From Tanzania, Dar Es Salaam
Nareshggg

1
Hi all, Am new to HR field, working with an Italian IT company , I would like to know the best employee retention strategies, Kindly suggest me some best strategies Thank you
From Italy, Biella
vatchalamicheal

1
hi, i need hr polices and employee designation but our management not accepted mean how to react my self please give me some tips as soon as possible send to me . Regards, MV
From India, Velluru
Dear Santosh, I am new member to new this KSG(knowledge sharing group) and thanq so much for providing valuable information. Kiran, visakhapatnam.
From India, Visakhapatnam
K.SYadav

46
Hi
Great attachment, up to point and guidence to apply.
PFA the Forms / Registers under various labour laws to maintain.
more at https://www.citehr.com/290765-hr-pol...#ixzz19JaFwQ5B

From India, New Delhi
rahatjoshi

2
Hello,
can anyone suggest me best suitable way to know whether employees are satisfied with the policies amended or not..apart from one to on interaction.?
i was planning for questionnaire but i guess it will take some time and moreover employees might be take that stuff lightly so tell me best possible way.
Thanks
From India, Pune
hi
iam poornima hr fresher joined a new company as assitant hr.the company don't have any hr dept but want to start it so i wnat to know, wat are the basic step ishould take to develop a strong deptt.
From India, Delhi
nehasingh17

1
Hi santosh Really nice post ... vry usful thanks a lot .... Kindly share a list of HR polices which a new company should implement . I require it urgently ... Regards Neha Singh
From India, Mumbai
If you are knowledgeable about any fact, resource or experience related to this topic - please add your views.