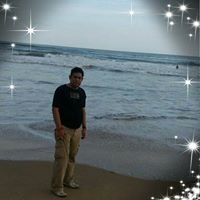 Cite.Co
is a repository of information created by your industry peers and experienced seniors sharing their experience and insights.
Join Us and help by adding your inputs. Contributions From Other Members Follow Below...
Hello Everyone,
I am working in Consultancy where i am handling a team of 10 Team Members under me.
rest everyone is fine , there is one member in my team who if asked for anything (may be related to his Work / any other) start arguing and giving answer back in front of everyone.
Now i am afraid as this may create a bad influnence on others, if not today, may be later other team Members will learn the same from Him.
I had given him n number of chance , inspite of my warnings, he kept his behaviour as it is.
He is an average in his work .
Can i terminate him on this front ? what should be done pls suggest.

Hi,
As per ur issue with this chap u need to get him on the ground first, he's flyin' figh ... u need to keep a check on his behaviour specially when he's with the rest of ur team members, see how he talks & behaves with them get a feedback from them. Lastly u need to be more assertive.. make him understand that next time he'll not warned for the mess he creates & would be kicked out.

Hope it helps u........
Cheers,

bad behaviour is reciprocal not onesided approach. Otherwise its a abnormal behaviour.
If its not abnormal then you have to sit with him ask what problem and bring to the notice of the boss that you cannot work with him this way.
Your approach should be straight forward no left right or lackadaisical approach will help you. Your intention is not to harm him but to bring to the notice of everyone that nothing can be tolerated which is outside decorum of office norms.

regards

Rashid



wilful insubordiantion is sufficient grounds for termination of services however do not violate the principles of natural justice (ID act _
Hi,

If the guy is average then terminate him on the grounds of non-performance, but termination needs to be initiated through company HR.

For further queries do contact me on Skype (Skype ID: Shashidhar_s)



hi,
Do not terminate him...That should be the last option.
Have a one-on-one session with him in a closed room , question him on his behaviour and whts his problem,resolve all conflicts if any..
Then take a right decision .
Regards,
Desmond:icon1:

You should know why he he is doing so? Are you competent enough or you have some minus points within you? If he is behaving with rest of the team well then you need to analyse yourself to
Please change the topic of the Discussion

Wat is that u have understood the meaning of Misbehaving..

Why u r not doing any self realisation..

All listen to ur words so they are good. this guy argues with u, so he is bad..

I do not understand the concept.

Moreover this giy may be correct, which u will not be in a position to accept, that might also be a reason for u to confront with him,,,,

Do self realisation..

The mistake may be with u...

wat u do know all people who say in front of you and talk ill when u r not there...

This is quite natural reaction. Dont take any criticism over here personally. Ppl who gave some bitter answers are not pointing at u but at ur way of thinking(I think its temporary due to this problem)
May b u r afraid of this chap and u branded him 4 urself as a rebal/trouble maker or an rotten apple who can injure ur perceived team of humble folks.
Heros within groups raise because of such an attitude of the leaders; treating the out of ordinary as threats.
Pl shelve ur idea of terminating the guy and instead keep this problem completely out of ur mind for the time being and later u may start thinking on the lines of turning him into a ally. Dont take things like these personally, dont waste ur precious time and peace of mind for such silly matters. If u think that some body should be punished, appraisals will take care of that. Y u?
pl treat him completely from the window of im ok and he is ok. Believe that u can handle this guy. DEFENITELY!!!
ALL THE BEST!


Hi,
Need to address this from multiple angles....
1. How is his performance..? a bad attitude (if present) would somewhere reflect in work sphere too..? if you can evaluate that & ensure that you provide him solutions over there would help you establish your leadership role..Check on this
2. Is he behaving like this only with you or others too..? if its generic, you could analyze the situations where his response is like this & then get some clues...
3. If he behaves like this only with you, you may be his problem. Check him & yourself & areas of conflict..you would get insights there...
If you approach this issue with I am RIGHT, you are WRONG position, you will never get to know the real reasons behind this behavior. You need to listen & LISTEN carefully....
Best of Luck.....The fact that you are seeking help from others shows that you are concerned about this & need to find a right solution..its just that you have to be little patient & need to modify your point of view...

This discussion thread is closed. If you want to continue this discussion or have a follow up question,
please post it on the network
.
Add the url of this thread if you want to cite this discussion.