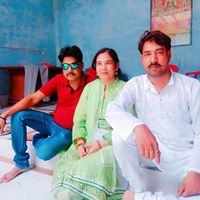 Cite.Co
is a repository of information and resources created by industry seniors and experts sharing their real world insights.
Join Network
Dear Durgesh Das,
go with the forget password link, enter your UAN and Captcha Code,
it will ask you to confirm that you want to receive OTP on Reg. Mobile or not, click on NO.
its will ask for your credential , enter your credentials as per you UAN account,
submit it
now it will ask you for verify the detail through you Aadhar or PAN no.
provide the Adhar or PAN which detail is exactly matched with you UAN detail, now its asked for New mobile no. in which you want to send OTP.
receive OTP and change your Password
From India, Lucknow
This discussion thread is closed. If you want to continue this discussion or have a follow up question,
please post it on the network
.
Add the url of this thread if you want to cite this discussion.