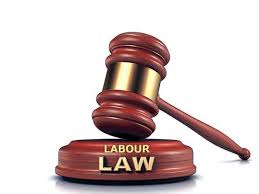 Cite.Co
is a repository of information and resources created by industry seniors and experts sharing their real world insights.
Join Network
I want to know about ESIC and PF in detail and daily issues of ESIC and PF. please guide me so that i am can make a successful career in HR and also tell me about resources of HR laws to update daily myself.
From India, undefined
Please read bare Acts of all Labour Laws before starting your Career in phased manner.make reading a daily habit.
From India, New Delhi
Dear sir The knowledge of Esi and pf ,practice and procedures will come by constant study and practice. Good luck Pranesh
From India, Bangalore
Dear Devendra, For details as mentioned by Mr. Srinath you may refer bare act as well you can go to their official site and gather updated information from there.
This link covers practical aspects such as working, cases, rates, applicability of PF and so on aff.chalk.st/AFF102704X786
From India, Mumbai
This discussion thread is closed. If you want to continue this discussion or have a follow up question,
please post it on the network
.
Add the url of this thread if you want to cite this discussion.