Hi All,
I am working in a IT company as a recruiter and i want to learn different types of compliance.
@ I have stared with labor laws like PF, ESCI, Bonus & Gratuity.
Can you please guide me how to go ahead from here?
From India, Mumbai
PROFESSIONALS AND BUSINESSES PARTICIPATING IN DISCUSSION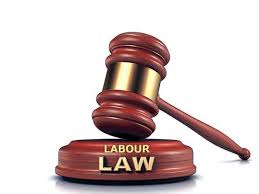 riteshmaity

243
Please go through the bare acts of the respective acts in order to have better understanding.
From India, Kolkata
Labour Law Index

180
There are many things that you can do :-
1) Read books on labour laws there are few good books here Law Books and Reviews
2) There are many websites like that of Mr Maity above or like Indian Labour Laws & Shram Suvidha Simplified
3) Become active on Cite-Hr, you will see the real world problems.
From India, Kolkata
If you are knowledgeable about any fact, resource or experience related to this topic - please add your views.