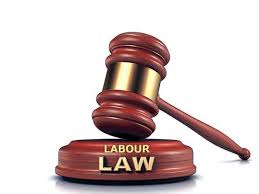 Cite.Co
is a repository of information and resources created by industry seniors and experts sharing their real world insights.
Join Network
Respectable Madam

I am working in a design house named Impact creative services Pvt.

ltd.for the last one year. From last

month the employer getting ferocious on me any time with least good

cause. On 27th of October I was absent

for an emergency and I didn't call the boss. Every absenteeism is non

payable here.

On other day when I enter the office I saw a new man working on my

desk. Boss said you are terminated and leave now.

Below is from my joining letter --

You or the company may terminate the services under this appointment without

assigning any reason thereof by giving one month's notice or an amount

equal to one month's basic salary in lieu of notice period to the other party.

when I remind him about that he said ok from this day you are on notice period, you can come one month

just sit anywhere in the office don't work and after notice period I will give you the salary.I told him

that this will be very embarrassing for me and he replied me that I deserved that. Then I asked him to

give me a written notice and he agreed after using some arguments. I waited two hours but he left the

office without giving me that notice and I also left the office bothering embarrassment.

On this day I luckily got a better job offer. So I joined there next day i.e. 31st Oct.

Now On day november 1 I asked him by phone for my due salary but he said if you take notice and do as I

said to you,you will get your previous salary else you will give me your resignation letter.I told him

that I don't want to do that.I asked him politely that I don't want the money without working but just for sitting. so please give me my previous months salary and give me realise letter from my duties. but he abused and put down the phone.after that day he never taking my

phone still now.

After that I met him and asked for same. He is now through me two potions for the last month's salary - I have to sign notice period or I have to give him my resign letter.

I denied both because I am afraid that after that he can take some legeal action against me.

Is there any hope to get my hard earned salary back and I do want to

workin my new company. I will do anything for that.

please respond ASAP and Please help me out.

Thanks and regards

Biswajit Chakraborty

Under West Bengal Shops and Establishment Act read along with Payment of Wages Act, your employer is needed to pay your wages at last by 2nd day of your termination. So kindly contact your area labour inspector and lodge a complaint.
Labour Law Index is right as per Law you can contact local labour inspector and lodge a complaint but practically the management can state many reasons for the delayed payment and in your case it is not delayed much as it is just 9th of November. Do one thing, send a mail to the HR of your Company keeping in the higher management personal Like MD or CEO or COO or Plant Head or whoever is the highest incharge there and explain the situation. Pardon me but you also have not stated the reason why your Manager is so annoyed at you.. if the situation is just an after thought and you are wrongly accused of something you must report the same to your higher management. Only after you get no response from the Higher Management you should complain before the inspector with all those mails to support your claim that you have exhausted all your options to get the same.. also if you have completed 1 year there you are also entitled to the retrenchment compensation as per Industrial Disputes Act depending upon if you are covered under the definition of workman under the act, which fully depends upon your designation and work profile.

So weigh your options and act accordingly. feel free to revert in case you have any other query. Thanks

I am overwhelmed for your supports. thanks a million.

First of all my boss is the only one whom I discussed all these matter so far. I have a voice recording also in case need for evidence.

It's a conspiracy against me.The reason of my termination is - The company is an exhibition stall design company and I work here as a 3d designer. The my boss started a interior company side by side at the same office/room. He appointed a new guy who is an interior designer and who can do 3d design also. I don't know Interior So after 11 months of hard work I become useless. And may be he started interviewing before one or two month ago.

He repeatedly shouting and abusing me on some little mistakes since then. May be he wants me to leave by my self and he can claim the money.

But I didnt leave because of lack of new job.

Now I just want my salary without any legal complications because he is a member of BNI, Kolkata.(I am a little-bit afraid )

My boss not giving me termination letter he wants me to give resignation letter.

My question is that if I go to the labor inspector I don't have any written evidence(I have recorded conversation with my boss on this matter which clears everything) that my company sacked me, I didn't leave the company. Can company make me to pay for the money or notice period?

Can you please give me a step by step guide line to proceed.

Eagerly awaiting for you reply

Thanks and regards

Biswajit chakraborty

Dear Biswajit,
Recording is a good evidence and i would have opined you to take the recording to the labour inspector and file a case of non payment of wages under payment of wages act but since you already got a job why don't you resign in that case you will get your salary automatically. In case they say that you never served the notice just play the recording to them. I guess it would be a solution to your problem. You go your way they their's.

Thanks for your kind suggestion.
I offered them my resignation letter.But they are now don't want my resignation too they are only demanding for signing on notice period. They also advised me to consult an advocate.
If you tell me which come first by labour law notice or resignation?
One of my friend advised that I should make a general diary to local police station then go to labour inspector. will it be helpful?
Please suggest...
regards
Biswajit Chakraborty

This discussion thread is closed. If you want to continue this discussion or have a follow up question,
please post it on the network
.
Add the url of this thread if you want to cite this discussion.