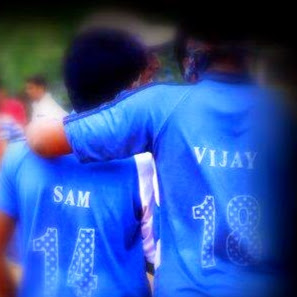 Cite.Co
is a repository of information and resources created by industry seniors and experts sharing their real world insights.
Join Network
Dear Senior, Pls send rules of full & Final settlement in pdf. How many days (Time limit from last working day) full & final settlement is compulsory as per rules. Thanks
Hi Buddy, There is no any legislation specifying the time limit for F&F, however it has to settled in a reasonable time say within 30days from date of reliving. With Regards Mr.Thumbs Up
Salaries need to be paid within 2 working days from the last working day. This is specified in factories act and shop and establishment acts.
Further for all other items due must be paid within 30 days unless specified otherwise. This is in payment of wages act.
Gratuity also is payable within 30 days (from date of application by the employee)
Also the standing orders applicable to you will have additional details or procedure including time limit

Hi, There is no law regulating the payment period for F&F and It varies from organization to organization. Few companies will pay within 30 days and some pays within 45 days.
Saswatabanerjee , For info of all Section /Rule under Factories Act /Shop & est Act specify because other professional people will know it . Regards
Hi all
If an employee resigns , employer can pay the salary /wages on the next pay day. But if the employer terminates the services of the employee the employee has to be paid his dues ( unpaid earned wages, cash in lieu of un-availed earned leave, retrenchment compensation equal to 15 days wages for each completed year of service , unpaid Bonus,if any ) before the expiry of second working day.
Thanks and Regards
RL Dhingra, Advocate
Labour Law Consultant Delhi &NCR
Mob.09818309937,
Email:rld_498@rediffmail.com

If the employee who have resigned and his/her clearance certificate and no due certificate is clear, from all the departments, his/her full and final settlement of account be paid normally within seven days on any working days from the date of relieving except bonus and gratuity. This is not specified in any acts and rules. This is normal practice. Gratuity within 30 days and the bonus within 8 months from the close of financial year
Adoni Suguresh
Labour Laws Consultant
.

This discussion thread is closed. If you want to continue this discussion or have a follow up question,
please post it on the network
.
Add the url of this thread if you want to cite this discussion.