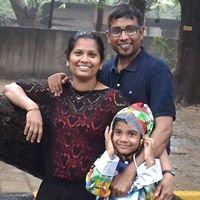 Cite.Co
is a repository of information and resources created by industry seniors and experts sharing their real world insights.
Join Network
Hello Everyone. Need small help from Expertise.
My organization is into manufacturing unit(Blast Furnace, Drills,etc). Staff consists of 15 employees. 5 of which are of Managerial Post.
My Boss has asked me to arrange Management Games to enhance unity and motivate them to work as Team.
I have seen some of the documents and pdfs based on Time management. Plz can someone help me with team building and to increase unity amongst Managers.


Dear Tatkare

These are some management games which i found to be useful for you!!

1. Keypunch

This is a very fast live action game which involves the whole team in a race against the clock. Team members must plan a strategy to complete the operational steps press a combination of keys on a giant computer keyboard in the time limit allowed. A very simple but challenging game with a fun physical component.

This activity is recommended for all.

Encourages strategic planning, participation and delegation.

2. Balloon Balance

This game is designed to show that something that seems impossible or very hard can be done, and to introduce the concept of supporting people in the team. The task is to support of their team mates using only balloons. This person must only rest on balloons and not the floor or another person. The challenge is to use the fewest number of balloons possible.

This activity is recommended for all.

This is a trust team building activity.

Balloon Keep Up

The aim of this light hearted but powerful exercise is to promote problem solving lateral thinking and to think positively that a task can be achieved. Teams are given a number of balloons to keep in the air with only one touch allowed. Simple at first, as more balloons are added, the action becomes frantic. To solve the problem requires some creative thinking.

This activity is recommended for all.

This is a cooperation, creative thinking, leadership team building activity.

3. Moon Ball

Using a large inflatable ball, teams compete to keep the ball in the air longest. The team scores one point when everyone on the team has touched the before it hits the ground. With a large group, the activity is always hilarious much more challenging than it seems.

This activity is recommended for all.

Encourages team planning, goal setting and innovative improvement.

4. Paper Towers or Bridges

Paper Towers or Bridges encourages organisation, delegation and creativity.

Using a variety of building materials, candidates have to construct either the highest towers or the longest bridges out of paper. This is a great exercise for team members to take on different roles within the group, and is particularly useful for creative or innovative thinking for teams involved in product design.

This activity is recommended for all, with emphasis on creative roles.

This is a leadership and creative thinking team building activity.

5. Pictionary

Pictionary is an artistic game to stimulate imagination and creativity.

Team members take it in turns to draw an item or phrase related to their industry while the rest of the team guesses the phrase. No other form of communication is allowed. The team who finishes first wins.

This activity is recommended for English speakers.

This is a creative thinking team building activity .

6. Zip Zap Zoom

This is one of the best warm ups, as itís a fun game that revolves around learning names. The idea is to stand in a circle, and be ready to call out the name of the person on either the right or the left, depending on the call of zip or zap from the middle of the circle. In later rounds, players are encouraged to create new names for themselves, as a test of memory and as a light hearted creative psychological exercise.

This activity is recommended for all.

Encourages mental agility and memory.

7. Warp Speed

Warp Speed: facilitating lateral thinking, cooperation, and innovative improvement.

Start by tossing a ball to someone else in a circle. Each person who receives it tosses it to someone else in the circle not immediately on either side of them. That person tosses it to another person who has not yet received it and again not immediately on either side of him or her. Throwing continues until the last person tosses the ball back to the first person. Next, teams try to recreate the pattern in the next phase. The activity is timed, and the group is encouraged to break the "Warp Speed" barrier.

This activity is recommended for all.

This is a cooperation team building activity.

Regards

Priya

Mail id:
A simple broken square for groups of five each ( 3 groups in your case) will be useful. Evey member in the team is only allowed to give not take pieces to make the 5 five squares out of pieces given to each. Besides no other communication signalling or talks is allowed. This demonstrates that when the team sets about solving problems constructively and proactively issues get sorted out faster than the team trying to solve each problem by itself. Synergy, Openness, contribution, all are covered and a good debrief can help analyze so many internal problems faced by the team and address them.
You can also conduct this simple game. Group the particpants into two each, and give them something to eat. (May be a piece of cake). And ask them to eat it without folding their hands and their heads. i.e.the cake in the palm . Those who understand the value of interdependency can only successfully complete this game.
My best regards,

Hi friends, Hope you find this e-book helpful! rajagopal
This discussion thread is closed. If you want to continue this discussion or have a follow up question,
please post it on the network
.
Add the url of this thread if you want to cite this discussion.