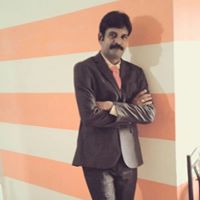 PRIME SPONSOR
-
FACTOHR
- Payroll Software with GPS Enabled Attendance, Travel, Performance Management, HRMS.
Explore Features

I am here with a situation, where employees are not responding to HR notifications, Instead ignoring even after repeated Notifications with diff due dates. I wonder, What should I do with this situation. It is happening only with BDM in our office, rest every one are considering the same and providing the required details, Documents or accordingly.
Now, I am confused that what should I do with this kind of nature. Please provide your views that, How can I handle this situation to avoid his gross negligence.
Will be look forward for your valuable views.

Cite.Co
is a repository of information created by your industry peers and experienced seniors sharing their experience and insights.
Join Us and help by adding your inputs. Contributions From Other Members Follow Below...

I have been waiting for your guidance on this kind of sitiuations. Being less experienced, Managing the Higher cader people will be a Diplomatic case. So I would be looking forward for your guidance on the same, Instead rushing myself for unprofessional practices.
Thanks in advance...


come on.. its 22 views, but no single reply.
I feel like, People need more guidance to deal with diplomatic human behavior, more than the regular practices. Please put your views, that how to deal with senior executives in the organization.
Look forward for your replies.
Good day Ahead..



Don't panic. Is there any HEAD HR in your company? Are you new to this organization?

All apples are not same neither their size, shape or taste. Well, I mean to point out the importance of managing the human resource.

Either these BDM's are not happy with the company culture, atmosphere or policies or they do not value the importance of HR Department in the company. Many assume that HR is the most non-productive and least cost effective department compared to theirs.

At times this won't be the case and probably their work is such that they tend to get less time to focus on administrative work. You can ask their HOD verbally to take the followups. Or you can suggest the BDM's the importance and need of such notice and to stretch a little from their busy schedule.

When you send a notice what is the procedure you follow; like sending it once over mail, is that so?

Rather you can start following few more things -

1. First notice a month ago with deadline

2. Second reminder after 15 days

3. Third reminder after 5 days marking a copy to their HOD and your reporting authority i.e. Head HR or Director (only to them who have not initiated the process)

4. Five days before the deadline - mail mentioning the names of those departments / employees who have initiated the process well in time & submitted the documents. This will trigger others to do so within the deadline and it will avoid your task to send a new notice with new due date.

You'll have to do this only twice or thrice and you'll see the difference, just one notice and you are done.

Start giving importance to your work and others will follow.

Regards,

Hiral


Hold his salary then he will follow......., can you do that??????
HR doesn't only mean that we should be soft, handle people etc at times we need to show what we are????
All strategies etc will sound very good but while implementing???????
Regards
Karthik


Its a very good procedure, notifying with different due times, Instead of one notice. I am very glad to you that, your message is cut shot to the point and provided the required scenario.
But, as per my posting, I have already given my employees with several notices of different due dates, where in still I have not received the proper response. Could you please sujjest me any other way along with the above proceedure.
Thanks a lot for the support.


HR should always be soft... Your job is only to get things done..How you do it or what you do will not bother anybody..?
You are a supporting team and hence, you always have to be soft... You are working in HR to support your employees and not to bully them..
Just understand that you are only a link to Management and employees and you are not there to control anybody under you.
So, in this case, you can try and implement what Mr. Hiral Mehta suggests....
You can also explain to them the impacts of not responding to the notifications... And again it must be in a polite manner...
Just imagine if you are rude with the marketing team of the company, next day the team will be in MDs cabin complaining over you and commenting that their job is to do marketing and not to fill forms or follow notifications.. This will wrong your job and not theirs..
Try talking to them softly and get things done the way you wanted it to be done..
Regards,
Bharghavi


Always, prioritize your work in terms of importance. First notice with due date. Once you are through with that then next notice with due date. Even now, when you've already sent the notices you yourself will have to prioritize and take followups for those whom you want to close first so on so forth.
Hope this helps.
Regards,
Hiral


The operations team in BPO's, The Marketing team in other organizations and from Company to company, Work culture to work culture it varies....,
If employees are taking HR light then we have to take themm on tosssssss
Chills
Karthik


1) Review/check the relationship HR has with other teams. Check if there were similar instances in the past.
2) Review the essence of the "thing" being announced. Check the basis, reference, objective, etc.
3) If the announcement has something to do with complying certain policy, emphasize the company policy, e.g. "in compliance with article X, paragraph y of the existing company policy". Need to do this to establish legal ground of the announcement. Btw, don't forget to include/indicate the penal provision.
4) Work with team leaders. Team leaders/managers have inherent HR functions. E.g. disciplining, counselling, policy implementation, etc.
5) Implement accordingly.
Hope this helps.
Onilrem

PRIME SPONSOR
-
TALENTEDGE
"Interactive Anywhere Learning". Executive courses from top reputed institutes like IIM, XLRI, MICA.
View Courses