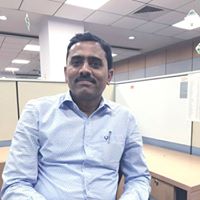 Hello,
As per the standing orders of the Industrial Employment Act 1946, the Govt is not giving any further extension to IT /ITES companies. There was an add recently in the newspapers stating that this implies to companies with 100 + workforce in Karnataka. I was told that the act implies to companies with 50+ workforce. Can anyone confirm this please. Anyone of you who work for an IT sector in Karnataka with a workforce of less than 100 employees, do let me know if you have adhered to this rule?
Thanks,
Supreetha
From India, Bangalore
Hi Supreetha,
Exemption under tsnading order is extended till 31st March'12 for IT/ITES companies in karnataka provided companies submit draft standing orders to labour commissioner on or before 31st December 2012.
Applicability of standing orders to the companies which has employees 100 or more.
Regards,
Keshav Reddy.
From India, Bangalore
Thanks a lot Keshav, this is really helpful.
Are you sure this is applicable only for 100 employees or more as the Labour consultant we work with told us it is for 50 and more though I argued with him saying that the newspaper clearly mentioned 100 and more.
Regards,
Supreetha
From India, Bangalore
Hi Supreetha,
This is to clear that there is an amendment to the Act in the State of Karnataka to reduce the number of employees from one hundred and more to fifty and more with effect from Karnataka Act 1975.
Regards,
From India, Bangalore
Hi
By above notification draft have to be submitted by December 2012.
Further delay charge sheet process to erring establishment may start.
One of the condition while submitting along with english copy of Kannada is a must.
Any assistance in this regards contact
Ram K Navaratna
HR Resonance
email:

Visit: hrresonance.googlepages.com
From India, Bangalore
This discussion thread is closed. If you want to continue this discussion or have a follow up question,
please post it on the network
.
Add the url of this thread if you want to cite this discussion.