Mayuri Ranade

2
Hi, Can any one kindly provide soft copies of what all forms are required to be maintained/ submitted by the employer & employee ( pregnant lady) under Maternity Benefit Act 1961 in Maharashtra.
From India, Pune
PROFESSIONALS AND BUSINESSES PARTICIPATING IN DISCUSSION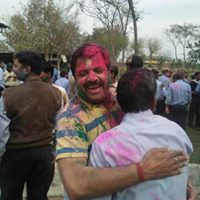 K.SYadav
Management Cum Labour Laws Consultant
Use factoHR and automate your HR processes
Mobile-first hire to retire HR and Payroll software that automates all HR operations and works as a catalysts for your organisational growth.
K.SYadav

46
Hi PFA the Form A & annual return Form KLMN in as per Haryan Rules, for kind information to find out solution
From India, New Delhi
R.N.Khola

345
Dear Mayuri,
If your unit is covered under M B Act, 1961, then you are to utilize the forms as provided by the The Maharashtra Maternity Benefit Rules of 1965. There format no. are altogether different from Haryana state. Therefore go through applicable rules for your query.
Regards,
R N KHOLA
Skylark Associates
Gurgaon
From India, Delhi
Dear All,
Pls tell the procedure to apply for maternity leave regarding forms/documents required.
Also i am not comes under ESIC, my company not providing Mediclaim insurance policy so i am eligible for medical bonus, if yes then how can i claim to it.
Thanks in advance, waiting for your prompt reply.
Regards
Sushila
From India, Gurgaon
Pls provide the details with application form of Maternity Benefits. Actually employer are deducting the ESI Amount from salary. So she want to take take the maternity benefits from ESI.
So Pls share the details of maternity benefit.
Thanks,
Sunil
From India, Agra
Can someone please share Form 9 and 11 of Maharashtra Maternity Benefit Rules, 1965
From India, Visakhapatnam
Please help with the maternity claim forms for Pune, Maharashtra location.

Pune local office is not willing to verify the Form-19 but they have verified with stamp & signature on form-18 and suggested to concern employee to reach your employer for nearest branch office whereas employer office is Noida and candidate staying at Pune location.

please suggest me a way...!!
From India, Gurgaon
If you are knowledgeable about any fact, resource or experience related to this topic - please add your views.