amitsharma

20
Plz let me know the these Forms are been filled up.
From India, Calcutta
PROFESSIONALS AND BUSINESSES PARTICIPATING IN DISCUSSION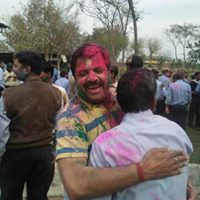 K.SYadav
Management Cum Labour Laws Consultant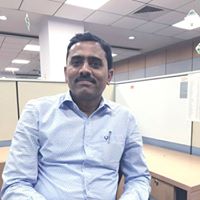 Use factoHR and automate your HR processes
Mobile-first hire to retire HR and Payroll software that automates all HR operations and works as a catalysts for your organisational growth.
Hemalatha

17
Hi,

Please find the details below. Also attaching a format of 19 & 10C:

Instructions for a member while sending application to Employees' Provident Fund Organization:

General:

1. Use the appropriate form for claiming Provident Fund Pension, withdrawal benefit/scheme certificate, Employees' Deposit Linked Insurance benefit, etc. as given below :-

• Form-19 : To claim final settlement of Provident Fund by a member.

• Form-10-C : To claim withdrawal benefit/scheme certificate under Employees' Pension Scheme '95.

2. Ensure that all columns of the application are filled completely.

3. Information in the application form relating to name, a/c no. should agree with the details

available with Employees' Provident Fund Organization; which were furnished by the employer at the time of enrolling to Provident Fund.

4. Application should be signed by the member/claimant.

5. It should be attested by the former employer. In case attestation by the former employer is not possible, it should be got attested by any other authorized official specified with application form.

6. Application for final settlement can be sent by a member on completion of 2 months from the date of leaving service, if the reason for leaving service is other than superannuation, medical ground, retrenchment and V.R.S./ Female members getting married etc.

7. Desired mode of payment can be given legibly, if the amount involved is more than Rs. 2000/-. The amount will sent by deposit in payees' bank a/c. To facilitate this, Bank a/c no., name and address of the bank should be furnished. An advance stamped receipt should also accompany this application.

8. Application may be supported by the return Form-10, showing the details of leaving service and details of contribution for the year in Form-3A, if not sent earlier by the employer. (This will be taken care by the concerned employer)
From India,
amitsharma

20
Thanks Hema for the reply but there are certain grounds which i want to know about, please help me out thru it, they are:
1) In form 10-C, in the first Serial, there are two options the 1st one is Name of the Member and the 2nd one is Name of the Claimant(s), so we have to fill only the Name of the Member Column and write N.A. in place of the Name of the Claimant(s) Column (if the application is made by the Employees himself), please clarify whether i'm Right, and
2) In form 10-C, in the Ninth Serial (Particulars of Family), there are two options the 1st one is Family Members and the 2nd one is Nominee, so what do we need to fill up at those Columns, please advice
Thank you once again for the reply, in anticipation of your valued advice
Amit Sharma
From India, Calcutta
Hemalatha

17
Hi Amit,
Thanks for your reply.
For the first question, fill in both the columns with the name of the member.
For the second question, write the name of the family members with the relationship and also write the name of the nominee. The reason behind this is that, if the claimant is not alive during the time of payment, the same can be given to the nominee. (Ofcourse, there are other formalities on the death of the person). But , it is important that this column needs to be filled in.
Hope this clarifies your query.
Do revert if you require any assistance.
Thanks
Hema
From India,
Sadashiv Rao

5
Hi Amit,
Please note your point pertaining to form 10C of the provident Fund Act name of the member is enough. do not bother about claimant . you are absolutely right.
the other point is only the nominees name is sufficient. do not bothher about the family details.
both the above forms will be submitted to the PF office 60 days after the employee leaves the organisation. secondly the bank details of the employee should be correctly mentioned in the form by thhe employee. You have to attach the Form 12-A & Form 5 & 10 (copies when you are submitting the same). i hope the above is clear. you can also cross check with Hema who has been quite helpful. all the best!!!!
Regards,
sadashiv rao
Kuwait
From Kuwait, Kuwait
Jayant

1
Hi Hema,
Thanks a lot for Form 10C. I needed it and I am in USA, I dd not know where to get it from. While searching on the internet I stumbled upon this forum and found one.
Could you please clarify few points.
a. Can a downloaded copy be used or it has to be
some "Government" issued copy?
b. Can I fill up and FAX to my company in India. I mean will a FAXED
copy be acceptable. Sometimes they want "Original" signature.

c. Do I have to get this form notorized?
d. If I have to request that my brother in India sign and send this
form, do I have to give him some kind of "Power Of Attorney" or
how can I make it work? What is the process.
Bottm line is that I am here in USA and my Pension fund is with a company in India and I want to withdraw the money and deposit in my account in India. How can you help??
Thanks - Jayant
hi
I have neither withdraw, neither transferred my PF money and my PF money are there in my last 3 previous firms starting from year 2003.
Is it possible to withdraw the same or get it transferred to my new PF a/c with my present company.
Thanks & Regards
Ashish Ajmani.
Hai, I got filled up Form No.10c and Form 19 and Form 3A(revised) duly filled up by the organisation. Can I know what I have to do in the next step. Regards, Demei.
Hi Hema,
I want to close my PF and I have some doubts in filling the form 10c.
Please answer my below questions:
1)What option i have to select for the point 8 (Are you willing to accept scheme)
2)Under Advanced Stamp Receipt,do I need to sign and send the form to my ex-employer.
Thanks in Advance.
Regards,
Lakshmi
From United States, New York
Team, Request you to send me Employees Provident Fund Form No. 10 C & form 19 . Pls do needfull on urgent basis. Regards Sarvesh Gupta
If you are knowledgeable about any fact, resource or experience related to this topic - please add your views.