Anayaat
Hr & Administration Specialist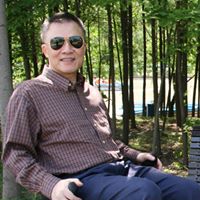 Cite.Co
is a repository of information and resources created by industry seniors and experts sharing their real world insights.
Join Network
Hi there,
Please send me what is your company performance appraisal system and I will develop a performance appraisal form for your.
On the other hand please do use the search key to find more on performance appraisal forms & systems already available to choose from.
Regards
From Oman, Muscat
Hi, Mianawan,

Employee Performance Appraisal Review:

I. GENERAL

The employee performance review is a periodic evaluation of the employee's performance intended to rate her/his job effectiveness for the functions she/he is performing and the salary he is earning, relative to other employees to cope with Company wage/salary policy.

II. PROCEDURE

HR Department will be responsible for administering the performance review individually through Department Manager. All review forms should be prepared by the HR Department one month before the regular review date of employee and hand it to Department Manager to fill out fairly and objectively the Review Sheet through immediate supervisor of the employee.

III. SPECIAL REVIEVV FOR COMPLETING PROBATION PERIOD

New hire operator will be entitled a special review one week before the date of completing probation period -- 40 days.

In accordance with their performance during this period, there will be 3 categories - $ , , for their first salary increase.

Special review after probation -- 3 months for staff that depends on their performance and Company needs.

IV. USE OF PERFORMANCE REVIEW

The completed Performance Review Form will be filed in the employee's personal file. It is to be used along with other information to determine the need for training or other action.

V. CONFIDENTIALITY

The performance review, like all other similar personnel information, is to be kept confidential.

Performance Appraisal of Exempt Salary Employees

1.Each exempt salary employee will have his performance formally evaluated once each pear. This appraisal will be based on his attainment to goals clearly established at the beginning of the review period, normally on his anniversary date. The written establishment of these performance goals will result from a discussion between the managers and subordinate. These goals should provide stipulated performance measurements of the major duties listed in the employee's job description. Both the manager and the employee will have a copy of these written goals.

2. An informal performance review will be held six months after the goals for the year have been set. Its two purposes will be the measurement of accomplishment to date and a career development discussion between the employee and the manager. The career development discussion might cover such topics as the ultimate and proximate career goals of the employee, his progress towards them as be sees it, any additional or different assignments which might further his development, any course of study or reading program which would aid him etc. This discussion is designed to facilitate the manager's fulfillment of one of his most significant duties, the development of his people. No employee should fail to avail himself of this opportunity of seeking his manager's guidance and support in fully developing his talents and advancing toward his career goals, if yet unachieved.

3. The second performance review will be held near the end of the twelve months period. Attainment to specific goals and manner of accomplishment will be fully evaluated as well overall performance for the entire year.

4. The setting of goals for each coming year will be accomplished immediately after the performance review. The manager may find that it is better to complete the performance review and then discuss and establish goals at a subsequent session. Every effort to correct the deficiency performed in the past year should be made as guidance to complete the setting of goals as soon after the performance appraisal as possible.

Best regards,

John
From China, Shanghai
This discussion thread is closed. If you want to continue this discussion or have a follow up question,
please post it on the network
.
Add the url of this thread if you want to cite this discussion.