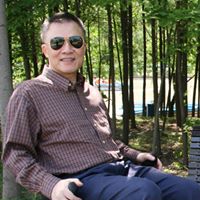 PRIME SPONSOR
-
FACTOHR
- Customised Payroll, GPS Enabled Attendance, Travel, Performance Management, HRMS.
Explore Features

In my organization many workers works for at least 10 hrs daily. Now I have to make a overtime policy.
So,can anyone tell me,this policy is applicable to all the employees or it is restricted to only workers of lower level. To be more specific,are the managers also applicable for overtime.
Regards
Pooja Garg

Cite.Co
is a repository of information created by your industry peers and experienced seniors sharing their experience and insights.
Join Us and help by adding your inputs. Contributions From Other Members Follow Below...

For your kind information let me tell you that overtime is never applicable on staff comes under the manager category.
As per labour laws it is applicalbe on lower level only.
And as far as overtime is concerned on daily basis it is upto 2 hours, on monthly basis it is not more than 12 hours.
The rates are double of daily wages.
Regards
Pooja Aggarwal


I am working in Limited company which is covered under Bombay shops & Est. act. I want to implement OT policy in our organization. As a statutory point of view pls. provide Overtime Policy.
Rgds,
PHIPL





Overtime Policy

I. General Policy

Generally speaking, the Company authority is not encouraging employees to perform overtime work in normal condition. But there are always some unpredictable matters happened to interrupt our business operation such as materials shortage or machine shut-down or Engineering Change. To meet operational schedules or maintenance requirement, the company could request an employee to work in excess of the normal dally work period with overtime payment.

II. Overtime Payment

Non-exempt employees are eligible for requesting overtime payment. The hourly rate of overtime payment is in accordance with the Provisions in the Labor Standards Law. Exempt employees are only eligible for requesting compensation leave after they performed overtime work.

Non-exempt employees who are required to perform work in excess of the regular working hours a day should be granted overtime pay at the hourly rate of pay plus one third times two hours overtime work or at the hourly rate of pay plus two thirds times the number of such hours worked for the second two hours or at the hourly rate pay plus twice times the number of such hours worked after the first four hours.



III. Procedure

Overtime work must be approved by Department Manager or supervisor by the slip of "Request for Overtime" on beforehand. HR Department is responsible for checking the overtime records showed on the Time Cards/Time Records in computer, calculating the overtime payment which employees earned and put the amount into the monthly payroll at the end of each month.

You may correct/add as per deem fit to your organization. Hope the above helps.

Best regards,

John

PRIME SPONSOR
-
TALENTEDGE
"Interactive Anywhere Learning". Executive courses from top reputed institutes like IIM, XLRI, MICA.
View Courses