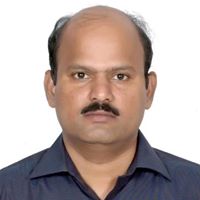 Tajsateesh
Recruitment/talent Acquisition, Career Counselling
Cite.Co
is a repository of information created by your industry peers and experienced seniors sharing their experience and insights.
Join Us and help by adding your inputs. Contributions From Other Members Follow Below...
Hello everyone,
I will be joining as an HR manager in one organization where there was no HR Department before.
As this is my first opportunity, I am scared & confused.
I am not able to understand that from where should I start my working
Please friends help me out
Hema

Dear Hema,
All the best.... Be not scared... You are the one, who going to frame the HR concepts in your company. Take the help of Admin and Finance so that you will know how the pay-roll processing is done... Take the help of Op's Manager and all Managers to know about people and their strengths.... Discuss with the Top Mgmt before you announce any policies. Its simple... Rome was not built in a day. Do step by step in a regular pace.... You will ROCK.....
Rgds,
Chandrakanth A G

Hi Hema, Please look into this flowchart shared by one of my friend.... You will get some info from it.... Rgds, Chandrakanth AG
Dear Hema,
even though you take help from other members, what i suggest is do your best and strive hard. Read lots of material on HR. Dont depend on readymade material but create your own, using your skills.

Hi Hema,

Same here. I joined this co 4 months back. Its a leading name in teh Industry but with no HR dept till I joined them (I dont have a title either :-))

The fear will go away when u join.
BUT - Make sure, what ever u plan/intend to do is clearly communicated and proper approval has been received from the Senior Management
You SHOULD take the time to meet the Senior Management and keep them posted on what is happening and continuously interact with them - to have a clear understanding on what they are looking at
You will have "n" number of ppl trying to give u information that u never seeked for. But just have a smile and listen to them. Dont take actions based on what information they give u. (I fell in this pit and later realized the mistake).
Please dont expect everyone to accept u and the new role. But - its this very nature of theirs that will help u understand that - u r a contributor. Dont lose hope.

To have an understanding where to start from - u have to study the Organization, study the processes involved. You will get to know the structure (if they don have one, u will have to create and propose one).
After u do a study and sfter the fitrst two weeks, u will get to know what exactly u will have to focus on. Then pls prioritize it. And remember to keep the Management infromed of wat u have observed and wat u inted to do abt it. Seek their input too.

And whenever u have a new idea, create a model, present it and explain the advantages. For eg: create a sample appraisal - skills matrix, they will understand it much better.

Take care!

Hi,
Congratulations... wishing you the very best for your new assignment:grin:
1. Check out your job profile ( appointment order) and meet your boss and other stakeholders to understand their expectations
2. Plan your assignments for the next 1 year (broadly) eg:- HR Policy framing, New Appraisal System, Launch HRMS etc
3. Prepare Key Performance Areas and Key Performance indicators and get it approved by your boss
be cool, put your efforts, invest quality time, try to understand people and be affable, learn processes and people issues. Success will be with you
You may please revert to forum or send private message for any further concern
This link might be useful to you http://hrsystems.blogspot.com/2009/0...epartment.html
hi Kindly let me knw if any opening in HR gen role ,having 2 yrs exp in training and devlopment in an IT industry.
Hi Hema,
Please dont feel confused or scared. You are going to have a great learning. And you will play a key role in developing the HR system in your organisation.
Just have a free and open mind. According to the needs of your organisation develop or redesign the HR functions.
I too was started as the first one in our HR department without prior experience. But then learned things by doing. Please try to approach a consultant when it comes to systematisation of HR functions. Infact when i developed the system here the role of consultants played a big role.
Definitely you are going to have a great learning.
All the best.
Shijit.


need not get confused...
haver a meeting with management..try to understand the functioning...organise them in form of department..hirerarchy..try to understand org need.. i.e of manpower hiring or managing current manpower...keeps thing on priorites...
Arrange and organise all the HR related documents u can find out most of them on "CiteEHR"
or if you need any help come to the forum and discuss with all of us...
"Best Wishes....."

This discussion thread is closed. If you want to continue this discussion or have a follow up question,
please post it on the network
.
Add the url of this thread if you want to cite this discussion.