Rohit Lakhotia

262
Hi Everyone,
Please Find Attached 42 sample Job Descriptions that I have collected over the past one year. It has job specification details for a lot of positions across various industries and verticals. These Job Descriptions can serve as Templates for someone to create something new.
I hope this post turns out to be useful to as many CiteHR members as possible.
Regards,
Rohit Lakhotia
From India, Calcutta
PROFESSIONALS AND BUSINESSES PARTICIPATING IN DISCUSSION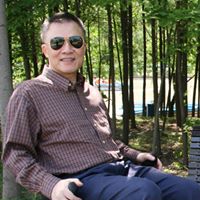 Use factoHR and automate your HR processes
Mobile-first hire to retire HR and Payroll software that automates all HR operations and works as a catalysts for your organisational growth.
rajeshsinghgilani

2
Dear Rohit,
I just joined this website and must say that they have impressive stuff here. I am from a recruiting background and I know how valuable this thread you have started is going to be for other people.
Rajesh Singh Gilani

From India, Calcutta
alkijjmm

1
Rohit, Do you have a sample Job Description for a Senior Level Training and Development profile. Would be great if you could send across the same to my e-mail address. Thanks in advance.
From India, Calcutta
vyasaivallal

2
Dear Mr.Rohit, It show your hard work, & efforts made by you all these days. Thanks for your generousnes for sharing this effort with all our members. Regards Vyasaivallal
From India, Madras
John Chiang

30
WRITING JOB DESCRIPTIONS

For many personnel purposes, descriptions of individual jobs are records of such importance as to require the highest degree of clarity and accuracy in their preparation. This is particularly true in job-classification activities. These records are supporting documents for payroll items and as such should be given as much attention as other vouchers to insure complete and accurate factual statements.
The description of the work performed is of the utmost importance. It should be prepared with care and should show clearly, concisely, and accurately the actual duties of the employees. Superfluous adjectives and general terms such as "handle", "pass upon," etc., should be avoided. No conclusions, such as "performs the most difficult work," "takes dictation involving technical term," "requires specialized knowledge," etc., should be incorporated in the job description. The facts should be given and the classification officers allowed reaching their own conclusions.
The commission is convinced that sufficient attention is not being paid to the writing of plain and understandable job descriptions. Unfortunately, an impression has developed that job-descriptions have to be written in "classification language" by persons trained in classifying jobs. Nothing could be more erroneous. As a matter of fact, any job-description can be written as a straight forward statement by an operating official or employee who knows the job thoroughly and whose Objective is to describe it objectively, correctly, and fully. No special phrases or word are necessary plain English is all that is required.
Those who prepare job descriptions should constantly bear the following points in mind:
(1). Job descriptions should be written so as to serve all administrative and operating purposes - not only job-classification, but also the instruction, training, and supervision of employees, the selection of employees for promotion or reassignment, the preparation of estimates for personal services, the study of organization structure and flow of work, and the prosecution of programs designed to see that the highest abilities and skills of Present personnel are being effectively utilized full time.
(2) In cases where the job being described is filled by an employee, the job-description should be prepared in close collaboration with both the employee and his immediate supervisor, and their approval of the accuracy and completeness of description secured. When the task of writing the description initially is made the joint responsibility of the employee and supervisor, there will be gained the operation advantage of a common understanding on the part of the supervisor and the employee of what the employee's duties and responsibilities really are.
(3) The responsibility of the writer of a job-description is to see that he has the facts - all the facts - about the job before he attempts to describe it in writing. Failure to have the facts available means that sufficient inquiry has not been made, or that those responsible for organizing, planning, and assigning work have not organized and planned as thoroughly as they should. These are administrative weaknesses that should be overcome before job descriptions are written.
(4) The responsibility of the writer of a job-description is not to make contentions or to draw conclusions, but to prepare Objectively, concretely, precisely, and fully a factual work-picture of the work which the person occupying the job does or (in the case of a vacancy) will do.
(5) It is the responsibility of the writer to draft the description in specific terms. He should avoid the use of ambiguous words such as "assist," "examine," etc., and use instead works that show just what tasks or processes the assistance, handling, or examination consists of, and their purposes or results. He should refrain from characterizing tasks broadly as "difficult" or "complex." Instead he should show degree of difficulty or responsibility by facts rather than by adjectives.
(6) It is his responsibility to write a description of a job - not a job-classification standard covering many jobs, which is necessarily more generalized. A description of an individual job is just that and nothing more. The writer is not called upon to create or copy from other sources expressions describing difficulty or responsibility of work in terms of general levels or broad concepts. These have their proper place in standards but no place at all in job -descriptions. Job-classification standards are not intended to provide ready-made job-descriptions. The temptation to copy standards or general phrases or expressions from them should be vigorously resisted. The writing of such phrases or expressions into a job-description wastes everyone's time.
(7) It is responsibility of the writer to see that a job-description is a true statement. A classification sheet is an official document supporting a payroll item. In effect it certifies that the employee has been or, in the case of a vacancy, will be assumed to the work described. The writer of a job-description should be keenly aware that it is his intent to have his own agency and other Government agencies rely on the integrity of his description and pay out taxpayers' funds on that basis.

John Chiang
From China, Shanghai
hi ur post is very useful specially for me as i have to make job description for my company's employees. it'll help me a lot thnx a lot...
From India, Delhi
Dear Rohit, Its really great, and we would really greatful to provide the same. That file is really useful for the persons who is fresher, like me it really give a great us. thank you Ruby :)
From India, Delhi
Hi Rohit, I joined today and found this site very interesting, I must say thanks to people like you who believe in sharing knowledge. Thanks again Shakchhi:-P
From United Arab Emirates, Dubai
hi i am new to this stuff currentl enrolled myelf in mpmir in jdbims does it have a good carrer prospect and how different is it from mba hr:confused:
From India, Mumbai
anika_grace

1
Thanx a ton...ur stuff's really valuable...n as i am at a learning stage so its gonna benefit alot... God Bless
From India, Delhi
If you are knowledgeable about any fact, resource or experience related to this topic - please add your views.