I am associated with a newly established company in India, what are the mandatory trainings which need to be provided to employees? I am already working on POSH training.
From India, Noida
PROFESSIONALS AND BUSINESSES PARTICIPATING IN DISCUSSION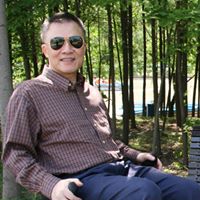 Use factoHR and automate your HR processes
Mobile-first hire to retire HR and Payroll software that automates all HR operations and works as a catalysts for your organisational growth.
Dinesh Divekar

7614
Dear Alankrita Gangwar,

Though you have raised a query, you have given information on the nature of your industry, your finished product or service, the employee count in your company, your designation and so on.

The employee training will depend on the type of culture your top leadership wishes to develop. In fact, employee training will also depend on the budgetary allocations. What % of revenue will be allocated for employee training decides everything.

Long ago, I have given an exhaustive reply on employee training, You may click the following link to refer to it:

https://www.citehr.com/523786-traini...ml#post2222367

Thanks,

Dinesh Divekar
From India, Bangalore
Thanks, Dinesh for sharing the details. To add to your questions raised. I am the HR manager and it is an IT company with a manpower of 15 in India. The company has an open culture and I am querying before proposing a budget for the next quarter.
From India, Noida
Dinesh Divekar

7614
Dear Alankrita,

Since your company is small and has started operations recently, your top leadership has a great task of investing their time and resources in building the organisation's culture. When we say "organisation culture", it is a composite of various sub-cultures. The sub-cultures are"

- a culture of self-learning
- a culture of competitiveness
- a culture of performance
- a culture of ownership
- a culture of innovation
- a culture of values
- a culture of change
- a culture of welfare
- a culture of celebration
- a culture of teamwork
- a culture of communication
- a culture of measurement
- (above all) culture of discipline

Therefore, when you organise the training programmes, ensure that the focus is to build a culture and focus is also measuring the effectiveness of anything and everything.

If you could not do the above, then at least train your staff in building an inventory of "lessons learnt". Let me explain to you what I meant to say. Recently, I conducted training for the procurement professionals of a prominent IT company which is more than 25 years old. Though the company is more than a quarter-century old, they do not have any records that captured "lessons learnt" in an organised manner after the negotiations with its vendors or suppliers. The company relied on the "experience" of the procurement professionals.

However, in the recent past, the company faced a huge problem when a good number of procurement professionals left the company. During my training, I taught them how to record the lessons in a very organised manner. If they implement what I taught, then the records generated will be useful to them for future negotiations.

The employees can be taught to record the lessons on completion of their project. What I am trying to say is to teach your employees "Knowledge Management" practices. This will sow seeds of growth in your company.

Thanks,

Dinesh Divekar
From India, Bangalore
srivastavacmlal

121
Dear Citehr Member Ms Alankrita,

With thanks to Shri Dinesh Divekar for giving a detailed outline of various elements of a training program, I would seek permission to point out to Ms Alankrita that your post is still is lacking the primary details of the nature of business of your IT company. IT is broad word - and we divide the IT companies in two main sectors viz (i) system developers, and (ii) Software Technology users. There would be further sub divisions in each sector. Therefore the need of training would depend upon the type of IT work for which a particular set of employees would be selected for training. Further there can be other service departments e.g. Finance & Accounts Dept., Sales/Client Development Dept., Procurement Dept. etc Training curriculum for these service departments would be different from that of core IT work based training.

2. You may review the organisation structure of your company, finalize the job description of various category of employees and then plan for a training for the all concerned employees.

With good wishes,
Chandramani Lal Srivastava
Master Consultant
9315516083


New Delhi/24.07.2022/00:22 hrs
From India, New Delhi
NK SUNDARAM

557
How much do you know about your organisation's vision, mission and values ? Training relates to skill building, behavioural, competency based requirements. Management should never consider training as an expenditure but an Investment on Human Resources. There are different methods of training need assessment. If you have a properly established performance management system, the feedback and individual assessment will throw up grey areas, development needs, gaps in skills and competencies. Immediate superiors can add their own personal assessment of each team member, on the need for specific training.

Best wishes
From India
sumitk.saxena

252
Dear Alankrita, Certainly training is required to every employee for performance appraisal and skill development. thanks & Regards, from, Sumit Kumar Saxena
From India, Ghaziabad
John Chiang

30
Training Policy

I. General

The Company is increasingly recognizing the pragmatic need for the continual development of the knowledge and skills of the employees as essential to organizational success and individual employee achievement. Job competence constantly interfaces with technological advances, economic change, employee advancement, and a host of other demands. As a result, management has come to have greater and greater expectations from the training and development function. The Company will provide education and training to all employees to ensure the continued availability of competent professional employees and to increase the efficiency of the employee's performance in their present job assignments guaranteeing the continuous growth of the organization in the current competitive business environment.

II. Principles

Training will receive the full commitment and support of top management, supervisory personnel, and the labor union. Top management must ensure that personnel and funding are adequate to provide the training programs needed by the Company to remain competitive and to meet the needs of the employees. Supervisors must be able to identify the specific training needs of their subordinates and assist them to acquire the knowledge and skills they need to succeed in their job assignments and to progress in their career fields. Labor Union must recognize the importance of training and encourage their members to take advantage of opportunities for training.

III. Purpose

Training can solve a variety of manpower problems that militate against optimum productivity.

• Increase productivity
• Improve the quality of work and raise morale.
• Develop new skills, knowledge, understanding, and attitudes.
• Use correctly new tools, machines, processes, methods, or modifications thereof.
• Reduce waste, accidents, turnover, lateness, absenteeism, and other overhead costs.
• Implement new or changed policies or regulations.
• Fight obsolescence in skills, technologies, methods, products, markets, capital management, etc.
• Bring incumbents to that level of performance that meets the standard of performance for the job.
• Develop replacements, prepare people for advancement; improve manpower deployment, and ensure continuity of leadership.
• Ensure the survival and growth of the Company.

Hope this could be help.

Best regards,
John Chiang
From China, Shanghai
dilsha.t@encubeethicals.com
Hi All
Good Afternoon!
I am handling Talent Management profile in which i am asked to have some webinars & seminars every month for all level employees in my organization for which I am asked to make an annual calendar.

I am finding difficulties to come up with topics for webinars & seminars for employees .......I tried my best to come up with some topics for Webinar & Seminars but they were not that impactful.

Its my request if incase you all can help me in suggesting the list of topics for planning an annual calendar with best topics.

Thanks and Regards,
Dilsha
From India, Mumbai
tn052899@gmail.com

1
Hi

This is sathish From Zwilling, Below i have listout mandatory training list.

1.POSH External Memeber Training
2.First Aid Training (Authorise Institution)
3.Emergnecy Evacuation & Awareness Training.
4.Fire Fighting Training/ 6 months once mock drill for all shifts & employee.
5.OBT, depence upon your company process.
6 Job instruction / orientation / Induction Training for new employee.
7.Anti corrupption & Money Londary training.
8.Environment Training
9.If IT relatted, Cyber security & Network training.
10. yearly once Mentel health stress relife training
From undefined, undefined
If you are knowledgeable about any fact, resource or experience related to this topic - please add your views.