Neha-HR Professional

3
Dear All, Greetings. I am working with XXX Infrasys Private Limited, an emerging leader in the field of Intelligent Transportation systems. I am working here as an HR Manager. We want to bring a culture of training and development among our team members. We want to organize technical as well as soft skill training.
Kindly suggest ways to initiate the same. Looking forward to hear from you.
Thanks & Regards
Neha Taneja
From India, Delhi
PROFESSIONALS AND BUSINESSES PARTICIPATING IN DISCUSSION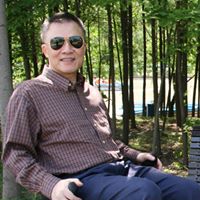 HROne
Content Marketing Strategist
Use factoHR and automate your HR processes
Mobile-first hire to retire HR and Payroll software that automates all HR operations and works as a catalysts for your organisational growth.
Dinesh Divekar

7614
Dear Neha

Good to note that you would like to start training and development in your company. In this connection, you may note the following:

a) Training is conducted to bring organisational change. Therefore, your focus should be on the organisational and not on individual change.

b) Employee training is only a medium and not an end in itself. End result should be the reduction of some costs that the organisation incurs in the course of its operations. If not cost then be clear which ratio you would like to increase or decrease.

c) To reduce the cost, the first requirement is to measure the various costs associated with your business. Therefore, your first requirement is how to identify and measure the costs scientifically.

d) Measurement of training effectiveness is the measurement of the cost before the training and cost after the training. The difference is ROI on training.

e) Any training that does not reduce the cost or increase/decrease some ratio is humbug.

f) Training/HR professional's job is not just delivery or presentation skills but to study/understand the systems and processes and identify where and how revenue leakage is taking place. Your training efforts should be directed to plug that leakage.

g) Further, Training/HR Professional's job is not just to spend the training budget or execute the training calendar. Their quintessence lies in creating knowledge resources and facilitating a culture of learning or culture of self-learning. Your staff members should not wait till the company trains them.

To know various costs associated with the manufacturing industry, click the following link:

https://www.citehr.com/521986-cost-cutting-factor.html

I have given so many replies on the training-related subject. You may click the following link to refer to the replies:

#post2015092

#post1969910

https://www.citehr.com/311628-measur...ml#post1411484

(though this is related to technical training, the comments are useful to behavioural training as well)

https://www.citehr.com/119766-kirkpa...tml#post758770

https://www.citehr.com/171892-honeym...tml#post743051

https://www.citehr.com/137807-parame...tml#post712618

https://www.citehr.com/479129-how-ge...ml#post2112781

https://www.citehr.com/336611-roi-ca...ml#post1552221

https://www.citehr.com/423763-evalua...ml#post2149785

https://www.citehr.com/498440-how-ca...utomobile.html

https://www.citehr.com/446478-traini...-industry.html

I recommend you go through the above links patiently. It will enhance your training awareness. Feel free to contact me on my mobile for further queries.

All the best!

Dinesh Divekar
+91-9900155394
From India, Bangalore
Neha-HR Professional

3
Thank you so much sir for your quick and significant response.
Let me go through with the links you have provided and I will surely get in touch with you to seek more knowledge on the topic.
Thanks & Regards
Neha Taneja
From India, Delhi
Neha-HR Professional

3
Thank you for our response sir,
Can anyone please also help me with some training providing organisations as we are planning to conduct few trainings for our employees in coming months.
Regards
Neha Taneja
From India, Delhi
Dinesh Divekar

7614
Dear Neha,
Hope you have gone through various links given in my above reply. I could give above reply obviously because I handle training on my own. To know more about my training activities, you may click the following link:
#post2222147
Download the training brochures from the above link. Please send me test mail and I shall mail you my profile also.
Thanks,
Dinesh Divekar

From India, Bangalore
Neha-HR Professional

3
Can anyone help me with any training organization who can provide training session on Meditation and Stress reduction. If yes, please share the contact details. Regards Neha Taneja
From India, Delhi
Dinesh Divekar

7614
Dear Neha,

My comments are as below: -

a) Stress is output and not input. Stress is a result and not a cause. Address your training efforts to the cause and not towards the result. If you conduct the training on stress management, without curing the cause, you will require training once again.

b) Stress is a cause of organisational as well as personal factors. Fix the organisational factors first. Personal factors will follow automatically. Organisational factors include:

i) Improper manpower planning

ii) Improper recruitment (a square peg in a round hole?)

iii) Lack of requisite skills among the staff members

iv) Management sets the goal but gives the wrong direction or no direction.

v) Management has its own clique and they listen to only those few.

vi) Excessive emphasis on customer satisfaction.

vii) Lack of well-defined system and process. When the systems and processes are not well-defined, the staff who are recruited from diverse companies, do not unlearn. They bring the baggage of the wisdom from their past companies and start off-loading it in their current company. This creates a classic hodgepodge.

viii) Slavish or sheepish adherence of the process. Since the process is not flexible, staffs end up in missing wood for the trees.

viii) Recurrence of the same mistakes. This happens because of attrition.

ix) Management is eager to benchmark against industry leaders blindly. But then they cannot bring the culture of those companies into their own company.

x) Management treats high-performers differently. But then these fair-haired chaps merrily rub other employees the wrong way.

c) Yoga is another method of curing training this is what yoga trainers say. However, these problems arising out of humdrum activities of corporate life cannot have a spiritual solution. If the water in the pot is boiling, then we must locate the knob and put the fire off. Yoga or any other stress-handling remedy is something like putting ice cubes in a boiling pot to reduce the temperature. As the ice melts, add a few more ice cubes! But then this is not a permanent remedy to reduce the temperature.

d) There is a lot of material available on stress management. Many trainers download it and use it for their training (this includes me also). However, I have not come across any trainer who has told me confidently that he could fix the employee stress permanently. So training efforts are like water off a duck's back.

These are my candid views. My candidness may ruffle the feathers of a few of my fellow HR/trainers but my intention was not to do that!

Thanks,

Dinesh Divekar
+91-9900155394
From India, Bangalore
Hi,
I have asked to give soft skills training at my office. I am very new to training feild & never gave training before.
can please and one help me about how i need to get started, how i need to give training, what all are the contents i need to cover ect
Thanks
From India, Hyderabad
sajid_rasheed

33
Hello all

Well, there was a quite long break from the subject for some time. Hope you all have been doing well.
Now as we all have come back to work mode in most of the places. Lets start sharing some subject-related thoughts.

Let me pull up one...

How do you measure the effectiveness of training in your organizations?
From United Arab Emirates, Dubai
Dear Colleagues, I want to prepare a training calendar for my Rolling mill and Steel Melting Shop staffs for all level. Pl share some training programs for the same. Regards Jitendriya Kumar Pradhan
From India, Bengaluru
If you are knowledgeable about any fact, resource or experience related to this topic - please add your views.