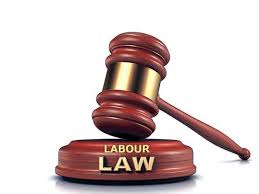 Cite.Co
is a repository of information and resources created by industry seniors and experts sharing their real world insights.
Join Network
Dear HR fraternity, I've joined a company which is a sole proprietorship company based out of Ahmedabad. I want to know whether Leave policies and other HR policies applicable to sole proprietorship company in India registered under Bombay Shops & Establishment Act in Gujarat?
From India, Ahmedabad
The human resource policy in my opinion must be in accordance of the standing order and law. With the new wages code bill on the horizon we must all change the policies in accordance with the new changes. Legally speaking the policy must state the following things:
Classification of Workmen or Employees
Issue of Identity Card and Access Control
Working Hours
Holidays and Leaves
Attendance and late coming
Payment of wages
Stoppage of work
Termination of employment
Disciplinary action for misconduct
Suspension Of Employee e.t.c must be mentioned please see this Drafting of HR policies in line of Industrial Dispute Standing Order
Also, now sexual harassment act is also very important see this Key points to remember while drafting Sexual Harassment Policy
From India, Kolkata
Dear friend,
First of all a proprietorship firm is not a Co. though there is a provision to register a single member Co. And also whether the employees engaged by this firm are covered by the Shops Act to the extent of minimum nos. as stipulated.
Secondly, pl.read the provisions of the Bombay Shops & Commercial Estt. Act applicable to such firms to know certain clauses applicable for leave and other stipulations to its staff.
Thirdly, there is no difficulties in applying other provisions, if applicable, in respect of Payment of Wages, Minimum Wages, Bonus, Gratuity act etc.
From India, Bangalore