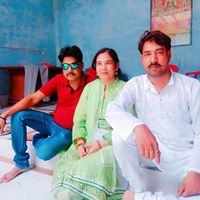 Cite.Co
is a repository of information and resources created by industry seniors and experts sharing their real world insights.
Join Network
As his wife is registered nominee he is authorized to take PF amount,
whether
The pension payable to the widow/widower will be stopped and thereafter the children pension will be converted to orphan pension (75% of the widow pension).
From India, Lucknow
This discussion thread is closed. If you want to continue this discussion or have a follow up question,
please post it on the network
.
Add the url of this thread if you want to cite this discussion.