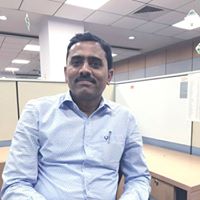 Cite.Co
is a repository of information and resources created by industry seniors and experts sharing their real world insights.
Join Network
Ceiling On Tax-Free Gratuity Doubled To Rs. 20 Lakh with effect from 29th March 2018
As per the notification issued on 29/03/2018 Gratuity Tax exemption limit increased to 20 Lakh.
Notification
EMKAY CONSULTANCY SERVICES (ESTT 1985)
LABOUR LAW CONSULTANT
PF, ESIC, PT, MLWF, Contract Labour Act, Bonus,
Gratuity, Maternity Act, Minimum Wages, Payroll,
Sexual Harassment of Women at Workplace
Labour Law Compliance and Vendor Audit
104, Animesh Appartment, lohar ali,Station Road,
Near Karnavat Classes & Laxmi book depot,
Above SUN Enterprises, Thane West 4000602
Office Nos. - 022 25440636 / 022 25390466 / 8655800550
Mr. Raychand J. - 8779875109 / 9833043749.
Emkay Consultancy Services - Labour law, Provident fund, ESIC, Gumasta license, Labour License
Our Google+ A/c
Our App
Like us on Facebook
From India, Thana
This discussion thread is closed. If you want to continue this discussion or have a follow up question,
please post it on the network
.
Add the url of this thread if you want to cite this discussion.