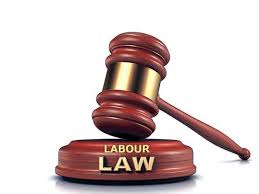 Cite.Co
is a repository of information and resources created by industry seniors and experts sharing their real world insights.
Join Network
Hello,
I am currently working in a private school and i want to move in different school.
my notice period related para in offer letter says"your notice period ,in case you choose to leave the school,stands at 3 months or equivalent salary.this is applicable to either ways and therefore school would also need to give you 3 months notice or salary"
i resigned in April and as per days my 90 days notice it is getting complete in starting of July, but there is summer vacation for one months june.
so my employer asking me to serve upto july which as count will be four months.
now i have to ask:
1. does it is ok to serve my employer upto july that is more than 90 days?
2. do i get salary for month of june ?(in normal summer vacation is paid)
3 if i serve entire notice period,do i get salary for full notice serveing period?

See if you being in ordinary service get paid leave in summer vacation then you will not require to serve. As paid leaves as part of contract and you will get those leaves while being in notice period. But read the contract carefully and see if there is any clause excluding the above facts. Now if not then you have to serve till july. See this Things To Remember While Drafting A Valid Employment Contract. You can also send us the contract copy for review by contact id in the site mentioned in footnote.
For all of your questions, the answer would be yes. If you abide by the rules and regulations as per the organisation, the organisation in turn will provide you with the necessary benefits and pay.
This discussion thread is closed. If you want to continue this discussion or have a follow up question,
please post it on the network
.
Add the url of this thread if you want to cite this discussion.