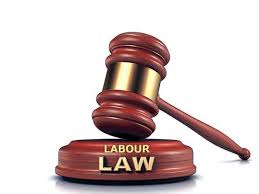 Cite.Co
is a repository of information created by your industry peers and experienced seniors sharing their experience and insights.
Join Us and help by adding your inputs. Contributions From Other Members Follow Below...

I am Associated with one of the most reputed MNC, I have resigned recently.
Issue is the current employer is forcing me to serve 90 days of Notice period even after I am agree to pay the 2 months damage and to serve one month notice period,
(As far as company policy concern it is clearly mention over their that Either you have to serve 90 days or you can buyout, but it dependse upon the management decision ultimately)
What should I do, Should I go to Legal, If yes please suggest with Act...

Community Prime Sponsors
FactoHR.com
- Payroll Software with GPS Enabled Attendance, Travel, Performance Management, HRMS.
Talentedge.com
"Interactive Anywhere Learning". Executive courses from top reputed institutes like IIM, XLRI, MICA.

Find out from internet what were the test cases in your state relating to such matters. Find out if there had been some previous court cases concerning this issue.


I hope that you have clearly mentioned everything in your resignation letter.
Your stand is perfectly alright so do not change it. Escalate it to the highest level.

This discussion thread is closed. If you want to continue this discussion or have a follow up question,
please post it on the network
.
Add the url of this thread if you want to cite this discussion.