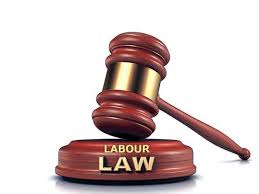 Cite.Co
is a repository of information created by your industry peers and experienced seniors sharing their experience and insights.
Join Us and help by adding your inputs. Contributions From Other Members Follow Below...

One of the worker is suffering from Mental Illness (Acute Psychosis). Is there any provision/procedure/ guideline to discontinue or terminate worker in this case because it is symptom of serious mental disorder.
If any provision in labour law, you are requested to share the same too.
Please guide.

Community Prime Sponsors
FactoHR.com
- Payroll Software with GPS Enabled Attendance, Travel, Performance Management, HRMS.
Talentedge.com
"Interactive Anywhere Learning". Executive courses from top reputed institutes like IIM, XLRI, MICA.

If there is no direct relation with the disease, then I am afraid you can do much. (e.g. an employee suffering from aids cannot be discriminated and terminated on the basis of his disease)

This discussion thread is closed. If you want to continue this discussion or have a follow up question,
please post it on the network
.
Add the url of this thread if you want to cite this discussion.