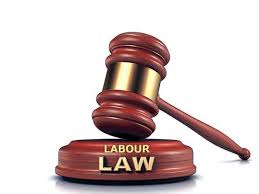 Cite.Co
is a repository of information and resources created by industry seniors and experts sharing their real world insights.
Join Network
Dear Seniors,
One of the worker is suffering from Mental Illness (Acute Psychosis). Is there any provision/procedure/ guideline to discontinue or terminate worker in this case because it is symptom of serious mental disorder.
If any provision in labour law, you are requested to share the same too.
Please guide.
From India, Bhiwandi
See if this illness is in a direct nexus with the job that person was doing, it will make it a professional hazard. Thus compensation need to be paid. This levy finds binding force from law of tort, contract and workmen compensation act. If not then he can be easily terminated. See that provision of your state shops and establishment act is followed. You can find this in website below.
From India, Kolkata
Does the mental illness (Acute Psychosis) creating any direct impact in his performance or reducing his performance or can put impact on the performance, health, safety of his co-workers. Try to find out from medical point of view first. If yes, then you can declare him unfit for work and terminate his service with all dues clear.
If there is no direct relation with the disease, then I am afraid you can do much. (e.g. an employee suffering from aids cannot be discriminated and terminated on the basis of his disease)
From India, Kolkata
This discussion thread is closed. If you want to continue this discussion or have a follow up question,
please post it on the network
.
Add the url of this thread if you want to cite this discussion.