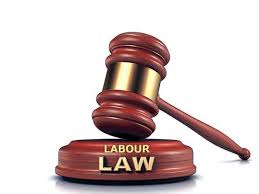 Cite.Co
is a repository of information and resources created by industry seniors and experts sharing their real world insights.
Join Network
I am working in Pvt. Ltd Company. I am working as role of Team Leader and My role was confirmed from probation. But now my reporting manager say me to resign without any notice. So tell me what should I do.
From India, Delhi
See in every employment contract the employer reserves the rights to terminate the employee. So why they want you to resign ?
This question is asked many times. Generally the manager does not want to show anybody that he does not like you and do not want his superiors to know.
Legally speaking they cannot make you leave without notice pay. This is pay in lieu of notice period salary. So ask your manager that. Other than that without a copy of your contract we cannot comment more.
From India, Kolkata
the only option now you have is to demand your for notice pay and relieving letter. Put this in writing and keep an acknowledgement by registered post. You may also look for better job on receiving your relieving letter. Please carry out your own research discretely before joining such companies.
From India, Mumbai
Dear Mahendra,
Unfortunately, Reporting Managers have to act as a mere mouth-piece of the top management to save their skin. So don't take the words of your Reporting Manager for granted. What the manager says is nothing but forced resignation which need not be obeyed if you don't like. In such a refusal from your side the management can terminate your services for some fabricated reasons or other. If you choose to resign based on your employability, better, go through your appointment letter/confirmation orders or the service regulations of the organization and ascertain the notice conditions for resignation. Then submit your resignation effective from a future date according to the maximum notice period service stipulated already. If you submit your resignation with immediate effect, they will ask you to pay the notice amount or deduct it from your F&F Settlement amount.
From India, Salem
Company cannot ask (legally) ask you to leave. Either you resign or they terminate your service.
If you resign you will have less remedy. If they terminate then only you can challenge such termination before any court of law.
You are the best judge of this situation. Decide on your current position (i.e. you salary, tenure of service, what benefit you can get etc) and also your future employment possibility.
Going legal is tough, time consuming and expensive.
From India, Kolkata
In our country --- many cases I have seen the following scenario specially in small firm :-
If the employee got a good job and he informed to the company -- the company will say -- as per your offer/appointment letter you have to fulfil you notice period but when company want to retrench an employee --- simply they will start to misbehave with him and forced to take a resignation letter from him with immediate effect so that they can escape the notice period liability.
From India, Bangalore
This discussion thread is closed. If you want to continue this discussion or have a follow up question,
please post it on the network
.
Add the url of this thread if you want to cite this discussion.