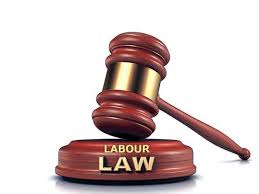 Cite.Co
is a repository of information and resources created by industry seniors and experts sharing their real world insights.
Join Network
Hi, I work with IT company and have Notice period of 90 days.

I have resigned from the company on 16-NOV-2016 and requested to be relived by 16-DEC-2016. I will serve 40 days of notice (31 days as of 16-DEC and 9 days of my Leaves available by 16-DEC).

I have communicated my joining date to my new employer as 19-DEC-2016 based on the buy-out option and early release option in our company policy.

I informed my manager about my resignation and early release well in advance, and he asked me to wait until he gets approval from our BU HR on the same. Yesterday he told me that HR is not approving early release due to high attrition in the company and asked me to communicate to my new employer that i cannot join on 19-DEC 2016.

However, my new employer is willing to buy out my 2 months notice and cannot wait beyond 19-DEC.

I understand that it was my mistake to communicate the joining date before approval from my manager, but also I do not want to loose out the new opportunity.

My manager first said, he has no issue reliving me early and said the same to HR, but i have no written communication on this from him.

I dont know if they will approve my case before 16-DEC and it will be case of absconding if i do not report to work from 19-DEC.

Please guide me what should i do in this case.

As per Exit policy of the company "Early Release/Shortfall of Notice Period: The Notice period of 90 days needs to be served by all the employees. All such cases wherein the Supervisor/N+1 approves an early release, it also needs to be approved by BU head in consultation with HR. Shortfall of notice period shall be recovered from the employee."
See if contract says that your superior needs to approve this, there is nothing one can do. Only thing you can do is to convince them. If you still leave they can file a civil suit for breach of contract.
Dear friend,
The terms in the notice condition is clear. You have to serve the entire notice period of 90 days and the shortfall of notice period,if any due to early release has to be compensated by the outgoing employee. During notice period either approval of leave or adjustment of available leave against notice period will normally be a matter of discretion of the employer. Therefore, make a representation again to buy-out the remaining 59days of notice period so as to get formally relieved marking a copy thereof to the prospective employer.

Hi,
In my offer letter it has been said "This contract of employment between you and the company may be terminated by either party by giving 90 days notice or gross 3 months salary in lieu thereof.However release from the services of the company will be subject to satisfactory handover of the responsibilities assigned to you."
I have written to HR below:
Considering my tenure (4 years 8 months) with comapny, I will:
1. Serve a notice period of 31 days (+ 9 earned leaves)
2. Reimburse the shortfall of 59 days at the rate of my monthly total base compensation (TBC).
3. Complete all existing responsibilities on projects/ tasks that need to be executed by me.
4. Ensure a smooth transition/handover of outstanding responsibilities/ to team.
This is what she has responded:
"We appreciate the situation and empathize with you. However we are constrained by organization guidance on this issue wherein we have been advised to strictly follow 90 days' notice period."
what should i reply?

Dear Vikas,

I think the condition of notice of termination just mentioned in your last post is the true extract of the same as mentioned in your appointment orders. However, the saving clause mentioned at the end seems to be a bit ambiguous. What does the phrase " satisfactory hand over of the responsibilities assigned " actually mean? Is it the properties of the company entrusted to with the employee or any uncompleted part of the work in the form of report till the end of the notice period mentioned?

Are you assured of your joining date by your prospective employer and is there any proof in writing from them? In the event of the relief orders and experience certificate getting delayed by the present employer, will the prospective employer allow you to join as per the offer without insisting them?

If your answer is 'yes' to both the questions, write back politely to the management under copy to the new employer that when you are ready to comply with the notice conditions, they can not reject your resignation or delay your formal relief as requested before-hand on any subjective consideration and request them to make necessary arrangement for the receipt of the properties of the company in your custody on or before the last working day mentioned in your notice.

Thanks Umakanthan.M for reply.
Answer is YES to both of your questions, I was pushing my current employer for smooth release because of my 4.8 years tenure with the company and wanted reliving and experience letters for future references.
I cannot report to work from 19th Dec, what is the use of giving them advance notice if they are making a scenario for me to abscond.
My questions are:
1) What kind of legal action can the company take against me ?
2) Can they declare me an absconder even though I have given my notice in writing (via email) ?
3) If I join the other company on 19th DEC, will it be actually treated as a case of having dual employment?
thanks in advance for your kind reply.

This discussion thread is closed. If you want to continue this discussion or have a follow up question,
please post it on the network
.
Add the url of this thread if you want to cite this discussion.