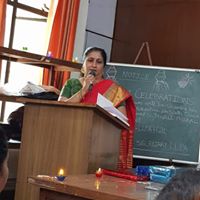 Varma_Adv
Edit Headlinelegal Consultant(support Against
Cite.Co
is a repository of information created by your industry peers and experienced seniors sharing their experience and insights.
Join Us and help by adding your inputs. Contributions From Other Members Follow Below...

1. Applicability? In which organization this act applies?
2. In what cases this act applies?

Community Prime Sponsor
Talentedge.com
"Interactive Anywhere Learning". Executive courses from top reputed institutes like IIM, XLRI, MICA.


The Act on Prevention of sexual harassment of women at workplace was passed in December 2013 and is applicable to all establishments, factories where women are working. It provides for redressal of sexual harassment in the company by formation of Internal complaints committee and a procedure for filing and dealing with complaints of this nature. It has given outline of what comprises "sexual harassment". It was passed further to replace the Vishakha guidelines laid down by the Supreme Court of India to guarantee a work environment to women which is free from sexual harassment and create a hostile free work atmosphere for women in accordance with fundamental right to carry on any business trade or profession.

According to the Act, it is mandatory for all organisations to have an Internal Complaints committee comprising of half women headed by a Woman and it can include a lawyer conversant with labour laws as its external member. The orientation programme on the Awareness training of the Act as also workshops have to be conducted in an ongoing manner to sensitise all the employees on the provisions of the Act.
The penal provisions of the Act are stringent. Annual report is required to be sent to the Authority. Quarterly meetings of the ICC are to be organised.

If you need any help in complying with this law at your organization, please feel free to connect with us. We are helping various organizations to be compliant with this law.
Thanks,
Kind Regards,
Avika Kapoor
Vice President - Operations
Website:
Kapgrow corporate advisory services Pvt. Ltd.
Kindly follow the series of articles that come in LinkedIn Pulse every Thursday to know more about the PoSH Act 2013. I shall be discussing the various aspects in detail and you can ask me queries on the same.
Link to my LinkedIn Pulse articles.
https://www.linkedin.com/today/autho...tj?trk=prof-sm
Best regards
Sreevidya Varma
in.linkedin.com/in/vidyavarma
+91 9902749923
This discussion thread is closed. If you want to continue this discussion or have a follow up question,
please post it on the network
.
Add the url of this thread if you want to cite this discussion.