Madhu.T.K
Industrial Relations And Labour Laws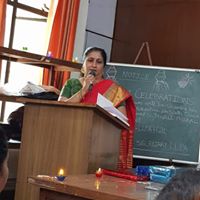 PRIME SPONSOR
-
FACTOHR
- Customised Payroll, GPS Enabled Attendance, Travel, Performance Management, HRMS.
Explore Features

If an IT software company having 98 employees want to have redundancy in workforce due to non availability of work like reduce their employee strength by 10-20 people permanently is it called a layoff.
What procedure one need to follow to reduce the work force of 10-20 people together
What kind of law is their for redundancy
what compensation a company has to give
Should company intimate employees prior or just on the same day. What is the general procedure followed.

Cite.Co
is a repository of information created by your industry peers and experienced seniors sharing their experience and insights.
Join Us and help by adding your inputs. Contributions From Other Members Follow Below...

In IT , performance record remains the best guidance. You can also identify the skill sets that you are no-longer using.
However, when these talents were hired, didn't you optimise workforce management? How was the bilability calculated? Guess that can be the third parameter.
Looking forward to hear from you.


If you closed your appraisals you may use bell curve rating system to identify the bottom 10% and act accordingly. Please note bell curve is not very famous nowadays but since you want to retrench you may use the same. Also prepare a fair and employee friendly pink slip policy and ensure that even if people have to go they are taken care of. You can't ask people to go in on day. They are earning member of their families. IT sector has the highest dead ratio in corporate. Insurance industry has taken a conscious decision not to provide Insurance services to IT sector as per recent news. So this is going to be sensitive issue.
All the best.



All the employees who are terminated should be given one month notice before they are terminated and they should also be compensated by paying retrenchment compensation at the rate of 15 days pay for every completed year of service. This compensation is not required for employees who have not completed one year of service with the company.

There should not be any termination of employment based on performance but it should be purely based on 'last come first out' basis. That means it should be the last employee joined in a particular kind of work who should be retrenched first. Similarly it should be on one condition that those terminated should be given employment once you restart the functions or start recruiting people. This clearly shows that the management shall not exercise this right conferred under the ID Act as an opportunity to get rid of non performing employees.

In respect of employees who have supervisory rights and to whom other employees report, nothing mentioned above will be applicable.

Madhu.T.K


I want to know what process should be followed, how to announce those who will be affected by this layoff.
Should it be a letter or an email.
what is the general procedure followed.


Finally put a mail to all explaining on the retrenchment since this will have an impact of your existing staff too.


Laid off is 45 days in 12 month and 50% of basic and dearness allowance is paid as per sec-25C of ID Act 1947.
In case of retrenchment you may follow as suggested by Madhu T K .
As your firm is IT company then you may clear on ID Act is it applicable or not.
Specially in your case organization handles by two way
1. Retrenched employees on performance base and
2.Make good Retrenchment Package.
Thanks
Manish


You have to prepare category wise seniority list of the employees and start retrenchment on the basis of last come first go, for this you have to pay 15 days salary for every completed year of service or part thereof and one months salary towards notice pay. You need to inform the authorities about retrenchment. But first of all you need to put up a general notice setting out the reasons for the retrenchment. Because if it is challenged in the court of law, you should be able to justify your action before the court with evidences in support of the retrenchment, so you need to have proper paper work and documents also in place. It is necessary that your total strength of workmen in previous calendar year from date of proposed retrenchment does not exceed 100, otherwise government permission is reequired for retrenchment. This aspect needs to be examined strictly, because any action in violation of this provision will render your action redundant by law.


Is he correct i am confused from different advice, which is the best and most trusted way to get an advice on this matter
I don't want to put my organization in legal issues.
Thanks

PRIME SPONSOR
-
TALENTEDGE
"Interactive Anywhere Learning". Executive courses from top reputed institutes like IIM, XLRI, MICA.
View Courses