HII, What is meant by HR audit & process ? now a days which companies are using this method , give example of a company ?
From India, Bengaluru
PROFESSIONALS AND BUSINESSES PARTICIPATING IN DISCUSSION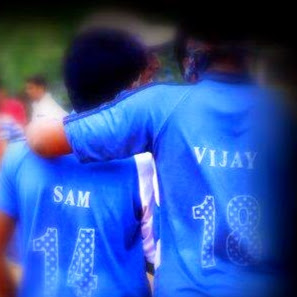 Use factoHR and automate your HR processes
Mobile-first hire to retire HR and Payroll software that automates all HR operations and works as a catalysts for your organisational growth.
Dinesh Divekar

7531
Dear Raghavendra,

Audit is defined as "A methodical examination or review of a condition or situation". When an audit of the HR department is conducted, it is conducted on two counts. One is by the regular auditor of the Audit department. Generally they check the attendance records, whether properly leave records maintained or not, Is there any excess disbursement of salary etc. However, the above audit is basic one. It does not take into account the functional aspects of the HR.

I provide consulting services on HR Audit. For this, I have divided the audit into three parts. These are as below:

a) Functions of the Personnel Department

b) Functions of the HR Department

c) Advance functions of the HR Department

This step-by-step approach helps us stabilising the HR function. I have seen in many companies that though the department is called "HR Department", it does not fulfil the requirements of Personnel Department. HR Department has been evolved from Personnel Department. However, that does not mean that few activities of personnel department are irrelevant today.

The second benefit of trifurcation of the HR Audit is not to get entangled into the HR jargon. Occasionally HR has propensity to given prominence to the jargon rather than brass tacks of their function. I try avoiding this.

Thanks,

Dinesh Divekar


From India, Bangalore
Vijay Kumar HR Trainee

21
Dear Ragavendra
HR audit is conducted to ensure that the HR standards are followed in order.
HR audit comprises of the
1.Identification of training needs,
2.preparing training calendar
3. training attendance sheet,
4. training effectiveness form.
5. Skill matrix
6. Recruitment and selection process
7. Induction and joining formalities
8. Statutory compliance
9. Salary disbursement
10. Contractual agreement.
These are something upto my knowledge goes.
From India, Bangalore
If you are knowledgeable about any fact, resource or experience related to this topic - please add your views.