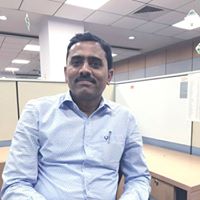 Cite.Co
is a repository of information created by your industry peers and experienced seniors sharing their experience and insights.
Join Us and help by adding your inputs. Contributions From Other Members Follow Below...
Dear All,
Please find attached a Internal circular by the Regional PF commissioner (Compliance ) stating that the PF Enforcement Officials during their inspection of establishment should verify that the contractors/ Sub Contractors PF Remittances and their Bill Clearances by the Principal Employer are linked together for effective implementation of the PF act.
Regards,
Murthy K M



Hi All,
PF authorities has no statutory power to verify such things. Recent judgments confirms on contractor non-compliance's can't be made responsibility of principal employer if the contractor has allotted separate PF code.
Earlier also PF department issues such circulars without having statutory powers and recall after some court judgments. Through these type of circulars department enforcing principal employer to do their job like TDS.
Regards,
Keshav Reddy

Dear all, in response to his circular please check this link http://www.labourlawreporter.com/arm-twisting-of-principal-employer-by-epfo/ Phani M
This discussion thread is closed. If you want to continue this discussion or have a follow up question,
please post it on the network
.
Add the url of this thread if you want to cite this discussion.