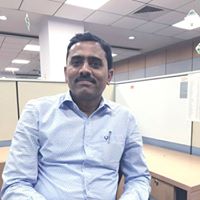 Tajsateesh
Recruitment/talent Acquisition, Career Counselling
Cite.Co
is a repository of information and resources created by industry seniors and experts sharing their real world insights.
Join Network
Hi team
I got offer in two companies in different timings, and both company are different business sector not similar, shall I able join the both A & B company ? is there any chances if the both A and B company will come to know if the dual pf credit ? kindly help me before joining B company. since i have many commitments in life :( it should not affect my carrier.
company rule : You will not undertake business of similar nature with any other company during the period of your employment with this company.
From India, Bangalore
I wont join if its affect my career. But company is doing this taking project from X and Y company and putting shared resource for all project. with our X and Y knowledge. its happening in TCS / WIPRO. I have that experience. :( sad its applicable for companies. rich will get richer poor will get more poor.
From India, Bangalore
Hello, Dual employment is NOT legal in most Companies. Even though both are in different business sectors, there are always chances that there COULD be common aspects/factors that either of the Company make take objection to later.....but by then, you would already be in a soup.
W.r.t. you comparision about TCS/Wipro, pl note that they are Companies, while you are an individual. There's a difference....right? And 2 wrongs never make a 'right'.
Suggest desist from such dual employment situations......why create a scope for such situations & then go about trying to find solutions when you land in a soup?
All the Best.
Rgds,
TS
From India, Hyderabad
As Per my views, Employment latter mentioned you should be fully committed to the particular company called A. And if you join Company B for that duration you have already broken your commitment towards your Company A. I guess you should not take this risk as many companies are so sensible with their data. if you join another one then Company policy breaks and you would be in serious problem. As both, the company will file a case against you. I think this incident after taking such a risky decision to ruin your career.
From India, New Delhi
I am in agreement with Mr.Jonathan as employment contracts would strictly have dual employment clauses. Moreover, you will be caught immediately after first payroll as your EPF is linked to your Aadhar/PAN through UAN. Hence either one would get error message when they are uploading ECR for PF payments since your contributions shows for the same period which is not allowed.
From India, Bangalore
This discussion thread is closed. If you want to continue this discussion or have a follow up question,
please post it on the network
.
Add the url of this thread if you want to cite this discussion.