Madhu.T.K
Industrial Relations And Labour Laws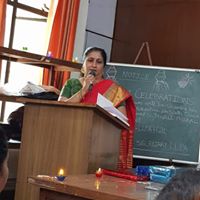 Cite.Co
is a repository of information and resources created by industry seniors and experts sharing their real world insights.
Join Network
Dear All, Can anybody please guide how to draft a Long term agreement. If any body has a specimen copy , please mail to me. regards Anindyo Email anindyahcc@rediffmail.com
Dear Anindyahcc,
It depends on the size of your co., no wormen engaged, their categories, type of work etc. Is this the first agreement that you are signing? Have the workmen placed their demands. Your response to those demands, your demands for productivity etc. All these factors determine long term settlements

Long Term Settlement entered into between the employer and the workers can be either bipartite one (between employer and the workers/Union) or tripartite one (among employer, workers/ union and Conciliation Officer/ Labour Officer). The former is a settlement u/s 18(1) and the latter is a settlement u/s 12(3) of the Industrial Disputes Act.
Attached is a draft of settlement u/s 12(3) in form H.
Regards,
Madhu.T.K



This discussion thread is closed. If you want to continue this discussion or have a follow up question,
please post it on the network
.
Add the url of this thread if you want to cite this discussion.