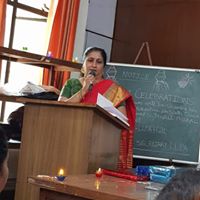 PRIME SPONSOR
-
FACTOHR
- Payroll Software with GPS Enabled Attendance, Travel, Performance Management, HRMS.
Explore Features
Cite.Co
is a repository of information created by your industry peers and experienced seniors sharing their experience and insights.
Join Us and help by adding your inputs. Contributions From Other Members Follow Below...

Since the original post does not provide the details, it is not possible to definitely state that they are not covered under the act.



the issue is belong to gujarat state where the minimum strength for labour license is 10 but i mean that the hopsital contrcat or the nature of work where medical or pera -medical staff is outsourced ,which is exempted to take license or not?


Almost all the labour laws are normative, benefits / facilities you extend should not be less favourable than those stipulated in respective Acts.
Shrikant
7738665045


So, there is nothing in the rules that says labour is Manuel work or anything to do with the factory. Every person who is on a contract, irrespective of what work he's doing, including highly skilled engineering people, are covered.
So, you need to register and the contractor needs to get a license


PRIME SPONSOR
-
TALENTEDGE
"Interactive Anywhere Learning". Executive courses from top reputed institutes like IIM, XLRI, MICA.
View Courses