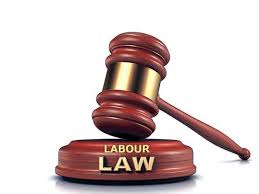 Cite.Co
is a repository of information and resources created by industry seniors and experts sharing their real world insights.
Join Network
Per day - 8 hour (regular working hour)
Per week -48 hour (regular working hour)
Per day - 1 hour over time applicable as per the factories act.
if your organisation provide best facility - as per above rules update your weekly and daily working hour details to GLO & DISH in form I
Regards,
From India, Nasik
Dear Ram,
As per factories Act:
Overtime : Where a worker works in a factory for more than nine hours in any day or for more than forty-eight hours in any week, he shall, in respect of overtime work, be entitled to wages at the rate of twice his ordinary rate of wages.
For the purposes of sub-section (1), "ordinary rate of wages" means the basic wages plus such allowances, including the cash equivalent of the advantage accruing through the concessional sale to workers of foodgrains and other articles, as the worker is for the time being entitled to, but does not include a bonus and wages for overtime work.
(i) the total number of hours of work in any day shall not exceed ten hours;
(ii) the spread over inclusive of intervals for rest, shall not exceed 12 hours in
any one day;
(iii) the total number of hours of work in a week, including overtime, shall not
exceed sixty;
(iv) the total number of hours of overtime work shall not exceed fifty for any
one quarter.
From India, Mumbai
Dear Sir,
In any day 2 hours (OT) allowed normally - 8 Hrs. normal work = 2hrs oT
In any week 12 hours(OT) Normal hours-48 + OT will be 12 Hours = Total 60 Hrs.
In any quarter total hours of oT should not exceed 50 Hours.
In practical it is not possible to follow. Workmen will be normally availing ESI Leaves, other leaves,
absenteeism. Therefore, workmen will be forcefully engaged OT beyond the allowed hours as per the
Factories Act. In continuous process factories, engagement of OT is a must. Any how we have been paying O.T wages twice of normal hours.
D.Gurumurthy
HR/IR Consultant
From India, Hyderabad
Dear Ram ji.
As per the Factories Act, 1948
THE OVERTIME LIMITS
Section :64 (sub rule: 4)
2 hours per day, 12 hours per week and 50 hours per quarter (Q1, Q2...) is the stipulated limit for overtime work as per Factories Act 1948.
The Factory Inspector may extend this to 75 hours a quarter.
The total number of hours of work in a week including overtime shall not exceed 60.
Explanation : 'Quarter' means a period of three consecutive months beginning on the 1st of January, the 1st of April, the 1st of July, or the 1st of October.
Regards,
PBS KUMAR
From India, Kakinada
Dear all,
first of all thanks a lot for putting some trustworthy insight on OVERTIME. i request you to please put a excel sheet of the same to make me even clear. it does not include anything apart from basic and other allowances, so it means that salary break up i mean the other component of salary structure should not be taken into the consideration, is it so? please put the explanation of the same.
From India, Ahmadabad
Dear Sir if the worker or staff working in the after shift half an hour they include in o.t or not
From India, Kanpur
Hi Friends,
I have very logical and important question related to Overtime payout.
as per Factorys Act all the individuals employed in Factory are considered to be workers, then why overtime is paid only to labour category worker (blue collar) and not o supervisory or managerial level workers??
please try to answer my question asap with your reasoning.
thank you in advance
Shailendra-
Asst. Manager Human Resources.
From India, Mumbai
Hi
The act is very clear stating the following:
Section 64.4, III & IV:
1. The total number of hours of work in a including overtime, shall not exceed sixty
2. The total number of hours of overtime shall not exceed fifty for any one quater.
The above clause need not to have any approval, a factory can perform 50 hours of overtime during any quater without any prior approval..
Section 65.3, IV
1. The total number of hours of overtime work in any quater shall not exceed seventy five hours (exemption required)
You have obtained an apporoval for this clause from the inspectorate of factories.


Hi

Overtime for managerial/supervisory staff

If you look into the Section 2 (s) of the Industrial Dispute Act,1947 defines "workman" means any person (including an apprentice) employed in any industry to do any manual, unskilled, skilled, technical, operational, clerical or supervisory work for hire or reward, whether the terms of employment be express or implied, and for the purposes of any proceeding under this Act in relation to an industrial dispute, includes any such person who has been dismissed, discharged or retrenched in connection with, or as a consequence of, that dispute, or whose dismissal, discharge or retrenchment has led to that dispute, but does not include any such person - (i) who is subject to the Air Force Act, 1950 (45 of 1950), or the Army Act, 1950 (46 of 1950), or the Navy Act, 1957 (62 of 1957); or

(ii) who is employed in the police service or as an officer or other employee of a prison; or

(iii) who is employed mainly in a managerial or administrative capacity; or

(iv) who, being employed in a supervisory capacity, draws wages exceeding one thousand six hundred rupees per mensem or exercises, either by the nature of the duties attached to the office or by reason of the powers vested in him, functions mainly of a managerial nature.

So acccording to this, the managerial / supervisory cadre employee's are not classified as workman and that is why this cadre people are not paid overtime.