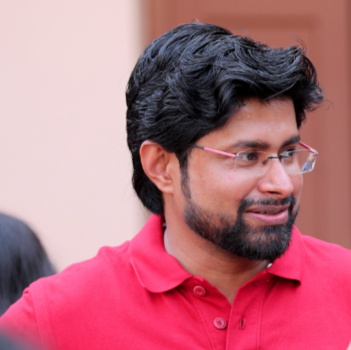 Cite.Co
is a repository of information and resources created by industry seniors and experts sharing their real world insights.
Join Network
Dear All, could u plz suggest me some buks pertaining to indian labour law.. or buks that do hv info about difrnt Acts.. procedure and forms used for compliance. hv gud tyms :-) Rgds, VSL
From India, Delhi
The Best thing is procure Bare Acts of all employee related labour laws and keep in your personal care and refer them as frequently as possible, they are reasonably priced. Here is the list of some as attachments
Regards,
kumar.s.
From India, Bangalore
For a general coverage I suggest you make a combination of two authors. Firstly look out for LL Book by Dr. PK Padhi. For specific precedents and forms, look out for Mr. S. D. Puri (book titled Labour Management Forms & Precedents Law Practice & Procedure). The coverage you find in these two books taken together, is pin point perfect and for keeping a regular reference, serves best in terms of effectiveness. Below I am providing the link for the SD Puri's dedicated website. You may have some difficulty in getting a hard copy of his book, as it is rare these days.
<link no longer exists - removed>
Cheers & Happy Knowledge Hunting :-)
From India, Gurgaon
If you wish to have all the Acts for reference purposes the better idea is to buy all the bare acts which are cheaper and handy. Some of them also have relevant forms appended thereto.
If you want all in one there are few published books which may contain section wise compendium but would look like notes on labour laws with comments and cross references here and there. Almost all acts could be downloaded from various websites. Pl.see attachments.
kumar.s.
From India, Bangalore
Respected sir,
thanks sir, Statutory compliances checklist is execelent ,, your my guru, sir, please advise me to how i made as good H.r knowledge
sir, iam your student sir, please sir,accept me sir,
thanks thanks thanks thanks thanks thanks thanks thanks thanks thanks thanks thanks thanks thanks thanks thanks thanks thanks thanks
From India, Gurgaon
Dear Sir, Is there any amendments in the labour laws or still is good to use for day to day activities.
From India, Pune
Hello Friends,
Mine is an Outsourcing firm which caters security services to various companies in terms of Security Guards, Security equipments,and various facilities like Security cash in transit and custodians to various banks.
I am new in this company and one of our clients HDFC Bank has asked us to provide them following details for the security guards deployed with them:-
1)Attendance for the year 2011-2012.
2)Wage register 2011-2012
3)six monthly ESI return 2011-2012
4)PF Return 2011-2012
5)Bonus register for 2011-2012.
Kindly help me out how should I prepare these details in terms of Statutory compliances.
From India, Delhi
This discussion thread is closed. If you want to continue this discussion or have a follow up question,
please post it on the network
.
Add the url of this thread if you want to cite this discussion.