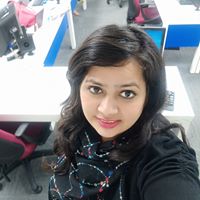 Cite.Co
is a repository of information and resources created by industry seniors and experts sharing their real world insights.
Join Network
Hi,
I have around 20 months of exp in recruitment.For first 10 months I was into power sector infrastructure, construction industry recruitment, and from last 10 months I am into international bpo recruitment . I usually like recruitment,but i do't like BPO Recruitment and I get tired while talking to the candidate in phone follow up with them. I want to learn new technology into recruitment I am not finding the way from where I have to start.

HI Monika, I have send you mail in your mail-ID. Kindly check your mail and revert me back. Regards, Nidhi
Respected Sir/Madam,
I am Rasmi Kanta Samal, doing as an Office Executive from September 2006 to till date in Jindal Stainless Logistics, Jajpur . I want to get better chance in Ur Organization.
Thank You Sir/Madam...
With Regards
Rasmi Kanta Samal
Mob-09861215601 & 09132195630

Hi Nidhi,
To answer your question, there have been some innovative technology in use for BPO candidate selection. There is IVR/Voice simulators which you can use to assess candidates on their comm skills. Considering the fact that communication skills can be single defined criteria for BPO hiring using an IVR simulator will save your time and help you hire better candidates in less time. Online Assessments Software for Recruitment, Training, Contests, Exams, Test Preparation is one such assessment company, they have a product called IVR simulator. You can explore it.
This discussion thread is closed. If you want to continue this discussion or have a follow up question,
please post it on the network
.
Add the url of this thread if you want to cite this discussion.