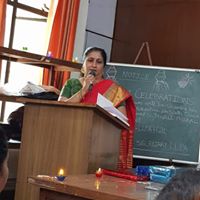 Cite.Co
is a repository of information and resources created by industry seniors and experts sharing their real world insights.
Join Network
Dear All, can anybody let me know that what is the basic difference between factories act 1948 and companies act 1956. why the two different acts needed to form.
Factories Act 1948 is enacted to consolidate and amend the law regulating labour in the factories and the Companies Act 1956 necessarily provides for the formation of the company, its capital, directors and such other aspects of company as a legal entity, they are entirely two different statures.
The factory act governs the compensation and working environment part for the workers working therein; besides the companies act governs the organisational working; profit/loss reporting, investors interest protection, track the constitutional changes within the organisation etc.
The Factories Act maintain Work environment, compensation & related Employee & his work environment But Companies Act is only related Management & Govt Rules, Regulations
Factories act 1948 constitute to start functioning of factories.Its main objective to set up and establish industrial unit and control the factory process with sociatal benefits. Factories act established for the purpose of controlling process and establishing individual and social benefits from the factory.
Whereas Companies act 1956 constitute to form a company to run the business to attain the organisational objectives.

Factories Act 1948 is concerned with legal requirements,rules and regulations which are required to be complied with for a manufacturing unit to funtion without violating any rules and regualtions.
Companies Act 1956 is concerned with formation,day to day running,winding up,board meetings,shareholers meetings,rules and regulations which are required to complied with by a business entity called company vis-a-vis other forms of business such as proprietorship,partnership,society,trust etc

This discussion thread is closed. If you want to continue this discussion or have a follow up question,
please post it on the network
.
Add the url of this thread if you want to cite this discussion.