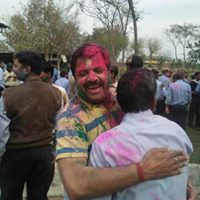 K.SYadav
Management Cum Labour Laws Consultant
Cite.Co
is a repository of information and resources created by industry seniors and experts sharing their real world insights.
Join Network
Dear Seniors Please let me know about the Returns of Factory Act.
How many return submit in One Year and which document need to encolsed with Returns.(Quarterly / Half Yearly / Yearly).
Also let me know the last date to submit the return.
Kindly suggest me.
From India, Dehra Dun
Dear Member,
It is correct that we are required to send annual/ half yearly returns under Factories Act, 1948 & the Rules made there under. For proper compliance first see which of the State or central Rules are applicable in your case & then go through those applicable Rules to have the formats of sending returns & the date by which these returns are required to be submitted to the prescribed competent authority.
With Regards,
R.N.Khola




From India, Delhi
This discussion thread is closed. If you want to continue this discussion or have a follow up question,
please post it on the network
.
Add the url of this thread if you want to cite this discussion.