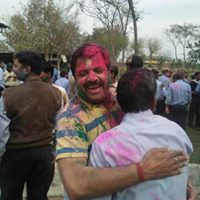 K.SYadav
Management Cum Labour Laws Consultant
Cite.Co
is a repository of information and resources created by industry seniors and experts sharing their real world insights.
Join Network
Dear Seniors Please let me know about the Returns of Factory Act.
How many return submit in One Year and which document need to encolsed with Returns.(Quarterly / Half Yearly / Yearly).
Also let me know the last date to submit the return.
Kindly suggest me.

Hi
Pl note the Half yearly&yearly returns in Form 22 & 21under F.Act, other yearly returns in Form III under minimum Wages & FormIV under Payment of Wages, Form D under Bonus Act, Form A for Holidays, KLMN under Maternity Act etc.

Hi PFA the Form 21 & 22 under Factory Act.
Dear Member,
It is correct that we are required to send annual/ half yearly returns under Factories Act, 1948 & the Rules made there under. For proper compliance first see which of the State or central Rules are applicable in your case & then go through those applicable Rules to have the formats of sending returns & the date by which these returns are required to be submitted to the prescribed competent authority.
With Regards,
R.N.Khola





Sorry for wrong attacjhment, & thanks to remind, now PFA the FORM 22 under F Act.
how can filled the factory act return please send me the filled setup regards ashvani chouhan roorkee
Form 21 is half yearly return of factory act last submission date 31 July Form No. 22 is annual return of factory act last submission date 31 January
DEAR SIRS, SHOULD I MENTION THE CONTRACTOR WORKER DETAIL IN FORM 21 & 22 ?? Saral Rao HRD
Dear Saral, In our opinion we are to consider both direct & indirect workers for calculation of attendance. Regards, R N KHOLA
Hi all, May I know what all are the froms in central factories act ?
This discussion thread is closed. If you want to continue this discussion or have a follow up question,
please post it on the network
.
Add the url of this thread if you want to cite this discussion.