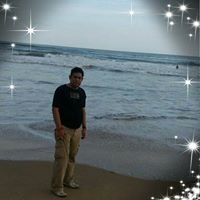 Cite.Co
is a repository of information and resources created by industry seniors and experts sharing their real world insights.
Join Network
Hi everyone,

I worked in a big BPO for almost 2 years and
I had a very very good director of HR who didnt want to see my face in the office and he asked me to put down my papers by calling me by 7.15PM after i had reached my home. I went back put down my papers the very same day though he could not provide any justification to it, (could not point at my performance), the mere reason is i went and asked him about my deniel in the promotion though my performance in setting up a whole new branch in a diff location was a major success. He denied it since the big BPO was into cost cutting and he wanted to get a good name as he joined a month back and i was a straight forward person.

But my issue now is, i had 5 days of leave balance on the day of putting down my papers, i was asked not to serve my notice(since he could not terminate me, because he could not rise any issues againstme) and he had waived it off. And the reason of me quitting the company as per the company's record is due to family relocation(which is certainly not true) this was entered even without the exit interview. Now they inform me that my 5 days of leave balance had been compensated for the notice period and i will not be paid anything but i need to pay thousand towards TDS. I dont know how to handle this. The only reason behind sending me out is i was upright in what i was doing and would resist wrong things to go beyond me and i was able to question anyone if i find something is out of form and policy.

I am not regreting for what has happened, i am in a very very good company in a very good position, i know hard and smart workers are always rewarded and i believe that the greatest boss is Lord who watches us all the time and will reward us.

How to handle this situation now, Kindly advice, I want to get my money back from that greatest BPO. Thats my hard earned money, i dont want to loose a single penny from my pocket and pay this BPO.

Kindly advice and sorry if i had wasted ur precious time by venting out.

Regards,
Priya
From India, Madras
Hi,
You worked for two years and forced to left with 5 days leave balance to your account.
They already acknowledge to pay your 5 days leave.
You can seperately apply to withdraw PF what else you want?.
You can claim notice period as per appoint letter.
You must ask to the big boss appointment and say this is my legal right.
This is what are your legal dues will be.
Working then seperation due to downsizing or other reasn is part of life. You have to accept this life has many facit of good luck and bad times not to worry too much because after every bad time good time is always ahead and we have to face this ordeal of hard reality of life.
Warm Regards

Rashid

From Saudi Arabia
I am really surprised you yourself from HR want a help on HR Issues, quite surprising…..Being HR you should know how to handle such situations…..These days its happening every where one or the other employee is called by their Senior Boss and asked to put in the papers…….If you don't agree don't accept their illicit demand and be prepared for a legal battle…..but it would have its pros and cons…..hence As per your appointment letter there must be some notice period …you should have been firm that since you have asked me to vacate the job I would appreciate that at least 1 month salary is being paid to me …there should have been some strong negotiations from your side as well….and let your boss and you amicably arrive at some conclusion which should have been acceptable to you both….. BTW If telling the name of the BPO is not an issue can u email it to me at
would treat this information with utmost confidentiality …I am actually working on a project where such things happen or are happening….
From United Kingdom
Just carry your Appointment Letter which was issued by the HR to the Director of the Company, be simple and polite, talk to him, pursue and make him understand your position ... this would definitely help to get back the same which ur claiming for.:icon1:
From India, Calcutta
Hi Nancy
Generally as per the HR policy's in most of the organisation, If u cant give a notice period, then ur leave balance will be adjusted for the same. When i resigned from my previous organisation, i had a leave balance of 23 days. My manager agreed to knock off the entire notice period (which was supposed to be for 15 days). But i was not eligible to get paid for my leave balance in the full n final pay check (Though i was in HR myself). i agreed to it.
Its again about ur priorities yaaaar.
From India, Delhi
Hi,
1. First you apply for your 5 days leave.
2. Secondly if you already before two months, apply your PF for forwardin the amount to your present PF (Form 13) . If your past employer not ready to sign, you can write to Regional PF commissioner. They wil definitely help you.
3. As you have given notice due to your family reason, going for termination benefit, unnecessary it would be legal hassel, so avoid. it.
4. It is happening in every where after the globalisation, and became part and parcel of the job. So don't worry every thing will be settled in due course of time. So have patience.
CC


Dear Fren Priya,When your boss asked u to resign, u would have requested him to give in writting about waiving off of your notice period. Now, since u have submitted resignation, you are required to give notice as per the appt. letter. You have no proof to claim that you have been asked to resign, right? So, its better keep silence otherwise you may be asked to pay in liu of notice.Regards,ShrivatsaBangalore
From India, Bangalore
Dear all,

As gagan mentioned that as per the terms & conditions mentioned in the appointement letters , a employee can serve his/ her notice period, but as we all are seeing that these days the companies are not ready to give any notice period, they on the spot intimate to resign from the current position, in that case what an employee can do.As im also from HR having one year of exp, but when i used to see such cases, how & what should be done, what as a HR we can do for employees, because for employees we HR are only source of contact to understand their problems and pass on to the Management.
Sorry for asking questions in between the questions,but i want to undersnat in such case what all can be done .


Thanks & Regards
Akangi Sharma

From India, Calcutta
Hi All,

Its a good discussion and the Job Market is very very hot in firing their employees to make themselves sustain in this industry at this point of financial crisis.

Its the same thing which has happened for our HR Mate Priya and her case is quite different as the companies which are firing the employees are paying atleast 1 or 2 months salary based on the terms & conditions which are there in the offer letter.

Priya was asked to leave immediately and was not paid anything. I think the company has not done their part of job ethically and Priya, you can claim your company about this and you can withdraw the PF or transfer it to your new company.

Akangi,

There will be certain employment terms & conditions metioned in the offer letter which was given to all the employee..it could be anyone.
In that the employer metions saying they can terminate the employee by giving prior notice of atleast 15 days or 1 month. If the employer wants the employee to quit immediately, the employer has to pay the salary for that particular period. You can have a look into your offer copy so that you can have clarity on that.

Regards,
Gowtam


From India, Hyderabad
Hi Priya,

Can answer the below mentioned:
What does your leave policy in your employment letter says?
You were on permanent roles or contract roles?
-- Shash
I can be reached on Skype ( ID - Shashidhar_s)
From India, Delhi
This discussion thread is closed. If you want to continue this discussion or have a follow up question,
please post it on the network
.
Add the url of this thread if you want to cite this discussion.