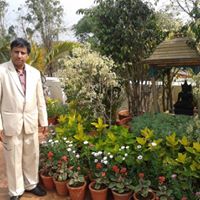 Cite.Co
is a repository of information and resources created by industry seniors and experts sharing their real world insights.
Join Network
We are a biotech company based at Hyderabad. We are on the look out for a Trainer who can train the workers (in Telungu), officers, managerial and senior management cader employees.
We are on the look out for a Hyderabad based consultant who can conduct indoor or outdoor programmes.
Trainers from Hyderabad can respond either to the forum or to

Rameshbala
From India, Hyderabad
Hi,

We take this opportunity to introduce ourselves as IKYA Learning and Development Solutions- training arm of IKYA Human Capital Solutions Pvt Ltd. We are one of the fastest growing and one fo the largest corporate training companies in India with 18 brances in 12 locations.

With a strength of 20 in- house and 250 empanel trainers we hold the capability to conduct trainings anywhere in India and the South east countries.

Our strengths lies in the following deliverables:

1. Leadership Training (Across Levels)
2. Managerial training (Across functions and levels)
3. Contract and project management.
4. Advanced Business Communications
5. Communication Skills (Oral and Written)
6. High performance Sales training
7. Financial Training
8. Customer Service
9. Accent Neutralization
10. Cross Cultural Sensitivity
11. Outbound and Adventure outbound trainings.

Please go- through our corporate profile attached for our client list and the training presentation for a detailes description of our service.

We look forward towards meeting you in person and also hope towards building a relationship.

Best Regards
Jyoti Prakash Doswami
Business Development Manager- South
09731423689
From India, Bangalore
Dear Ramesh Bala
I am in hyderabad with about 10 + years in training and have trained across sectors specially the worker and frontline in vernacular using lots of activities, cases stimulation roles plays and games to drive home the learning through a highly interactive sessions.
would be glad to be associated with your company and you could get in touch with me at
or on 9395320610
Savita
From India, Hyderabad
Dear Friends,

We would like to bring it to your kind notice that our organization, Salahkaar Consultants is into different HR consulting services viz. Training, HR Advisory, Recruitment, Psychological Testing and Executive Education Program for HR professionals

Let me list out some of the uncommon strengths that takes Salahkaar Consultants way ahead most of other HRO service providers in the region.

Our open house training programs get overseas nominations, a proof of quality here. Consultants & trainers from overseas come to take personal tuition to sharpen their skill at our offices. Another example is that of an open house workshop in Singapore, which in spite of being an open house was a big hit at a foreign location.

Faculties & Consultants: Our faculty has defined the term HR in MBA course text book. We have faculties who are Cambridge returned, CEO or HR Heads of leading corporations.

Salahkaar Consultants offer a Wide Variety of In-house Training Programmes forOrganizational Excellence These are excellent quality solutions at affordable investments. Solutions are well researched and tested by large network of our consultants and trainers for implementation at real time business conditions.
We take utmost care to give a very high quality service and therefore you can look forward for a long term mutually benefiting relationship.

If your interest matches ours, please write back to us at
. Please do not reply here.

Sharwari
From India, Pune
Dear Ramesh Bala
I am Ramakrishna Tanikella, Corporate Trainer - Psychologist, based at Hyderabad.
I do conduct in all three languages.. English, Telugu, Hindi.
I have done M.Phil Psychology, MBA, LL.B.
I am interested to associate with your company in conducting need based training programs for your employees and workmen
I have over 10 years of experience in training.
I am herewith enclosing my profile, contents, and client list for your information
Looking forward for your reply
Ramakrishna Tanikella
Director - Trainer - Psychologist
Institute of Positive Management Solutions, Hyderabad
Email :

Phone No. : 9399994036, 9849576121
From India, Hyderabad
This discussion thread is closed. If you want to continue this discussion or have a follow up question,
please post it on the network
.
Add the url of this thread if you want to cite this discussion.