I am working as HR-Sr Executive in an organisation.My Manager has assigned me a new role which is employee relations.I am totally new for this kind of profile.Can anybody advise me what all activities are the part of employee relations and with which activity I shud start with...
Sapna
From India
PROFESSIONALS AND BUSINESSES PARTICIPATING IN DISCUSSION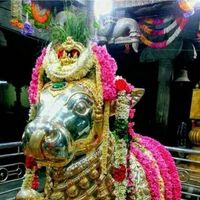 Harshu07
Employee Relations, Recruitment, Training
Use factoHR and automate your HR processes
Mobile-first hire to retire HR and Payroll software that automates all HR operations and works as a catalysts for your organisational growth.
trisha_hr

21
Dear Sapna
Greetings
Employees relations is not a easy job. You must have more knowledge
on man power, machines, systems, and basic human psychology.
There is one good book available which is Industrial Relations
by Arun Monappa.
If you happen to read this book, you would get more info on this
subject
with regards
Trisha
From India, New Delhi
Amitmhrm

492
Hello Sapna,
Employee relations is really a very big topic in itself..
It generally refers to functions more related with relation between employees.
Providing employees a healthy environment to work in,
It totally depends on the relating making, a complete practical approach.. If you sort out employee problem in a moment, it gives a bonding of relation between u and employee..
Regards,
Amit Seth.
From India, Ahmadabad
arpana_jais

4
Is anyone can guide me about Employee relation practices in an IT/ Software/R&D company. Please guide me for this.
From India, New Delhi
harshu07

12
Well sapna,
ER covers all the small and big issues to make the bond strong between employer and employee to have long last relationship, less attritions and finally both should be satisfied (Employee and Employer). Well you can handle the issues related to work that employee is facing, what are the additional things he is looking for, what all help or advice he needs from your end. overtimes, benefits, negotiations, pay raise, reimbursement's of pending bills etc. Its not that tough once you start with the things.
Regards,
Harsha
From India, Vadodara
vssiyak

1
Hi Sapna ,
The objective of ER is to understand the needs of an employee and addressing them at every stage through regular interaction , building developed and maintained a good relationship with your employee so that they come up to you with there problem or in other word attaching the employee with the organization by performing the different activity such as Employee engagement , Retention policy etc.
From India, Mumbai
prashant1314

46
Dear All,
ER is nothing but to make all employees (Confirmed /Probationery / Trainee / Worker ) to feel great about the organization where they are currently working.
It starts from solving query in Offer Letter to Negotiation upto salary hike when the employee shows less motivation towards work.
Includes, Outing / Picnic / Get together / Quality Circle/ Participation in management decision and many more.
First try to understand your organization needs from you ( i.e. from Management & Employee ) & try to make tailor made policies/system/procedure after taking into confidence all concerned HoD & Heads of the organization.
Be very careful because this is very sensitive issue. Make sure it should not backfire you.
Prashant
9850401160
From India, Pune
harshu07

12
Hi, Kindly find the PPT on Employee Relations and hope it helps you out. Regards, Harsha
From India, Vadodara
atoolsingh

14
Dear Swapna
Please define your objectives what do you want to derive out of ER (Your New Role) or take help from your immediate superior . I would also like to put forward to all , before asking for suggestion / help/ advise one should define very clearly the obejctive behind the assignment . This is fundamental and the foundation of any activity to start . Objectives differs from Organization to Organization . By defining your objectives you bringin effectiveness by saving time and remain focused. I can help you effectively plan out : ERM process -- implementation --- & Measurement , provided I know what are the clear objectives . Incase you have any difficulties in defining the objectives . Than first start understanding the activity and gaining basic knowledge and than evaluate what best will suit to your Organization . Define your objectives with help from your superiors .
Atul
Hey hey! Thats what I do:) Basically you are an HR Generalist but very very employee focused all the time. You are the line of communication between EE`s and ER`s and keeping everyone happy, heath & safety, coordinating payroll, new hires, recruiting, benifits well just about everything. It is great and I hope you love it as much as I do!
From Canada, Riverview
If you are knowledgeable about any fact, resource or experience related to this topic - please add your views.