anil kaushik

181
Dear Friends,

ESIC vide notification dated 11.3.2008 has amended the regulation no. 26 w.e.f 1.4.08 requiring employers to submit half yearly return in amended Form-5(return of contribution) with regard to be employees engaged through principal and immediate employer.

The effect of the amendments are that now employer who is having more than 40 employees will have to append a certificate dully certified by Chartered Accountant in respect of authenticity of the details of the return. Apart from this certificate employer now has to make :

1. Self declaration regarding maintenance of records and registers

2. Submission of declaration forms

3. Distribution of TICs/ PICs

4. Employees engaged directly or through immediate employers and wages paid to the workers.

The employers employing less than 40 employees will have provide self certification without any C.A. certificate.

Accordingly the Half Yearly return for the period Oct. to March, last date of filing of which is 12 May, 2008 has to be submitted in the new revised Form No. 5

Regards,

Anil Kaushik

Chief Editor - Business Manager - HR Magazine

Smriti Sadan, 28, Raghu Marg, Alwar - 301001 (Raj.) India


From India, Delhi
PROFESSIONALS AND BUSINESSES PARTICIPATING IN DISCUSSION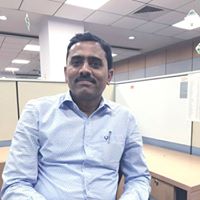 Use factoHR and automate your HR processes
Mobile-first hire to retire HR and Payroll software that automates all HR operations and works as a catalysts for your organisational growth.
Amit Pawar

8
Dear Friends, Please find new amendment of ESIC in attached file regarding Self certification.
From India, Delhi
Dear Mr.ANil, Thank you very for your Information of ESI, it would help us to be updated on the amendments. Looking for your support further. Regard, Dhananjay
From India, Bangalore
rreddygk

44
Dear Anil,Amit & Poorna,
Good Information.Thank you very much.Also kindly let me any any format for self certification for below mentioned tasks which we have submitted in the ESIC office along with the Returns.
1. Self declaration regarding maintenance of records and registers
2. Submission of declaration forms
3. Distribution of TICs/ PICs
4. Employees engaged directly or through immediate employers and wages paid to the workers.
Regards,
Keshav Reddy.
From India, Bangalore
akshita_ashu

5
Hiiii Anil!!
well thanx a looot 4 ur wonderful contribution regarding Esi Amendment.
Well can u plz explain me what are Distribution of TICs/ PICs,i mean explain me what is TICs/PICs?
Hoping 2 hear from u soon,pls do solve my query.
Regards
Akshita
From India, Chandigarh
rreddygk

44
Dear Akshita,
"TIC" means Temporary Idetification Card
"PIC" means Permanent Identification Card
When you submit ESIC declaration form ESIC will issue TIC which will be valid 3 months from DOJ.If an employee have TIC you need to give Form-37 (Will be available in ESIC office)to him/her to avail the medical benifit.
After 3 months you will get PIC.which you have to distribute to the employees.
As per the new notification you need to maintain the records of distribution of the TIC & PIC.
I suggest to take the acknldg signature with employee when ever you disrtibute the TIC & PIC.so that you will be in safer side.
Regards,
Keshav Reddy.
From India, Bangalore
Hi Anil I am not a frequent visitor here. But your posting is forcing me to increase the frequency. Thanks and keep us updasted. Mohammed Sohail AdventNet
we are very thankfull by saw the information which was sent by u........please keep on sending and educate the people Thanks & Regards:):-D:-D:-D:-D c mahesh
From India, Pune
Can you update me regarding ESI and PF as I was not in touch since last one year. I was working as GM-Administration.
From India, Delhi
form 5a for the esic half yearly retun in excel form
From India
If you are knowledgeable about any fact, resource or experience related to this topic - please add your views.